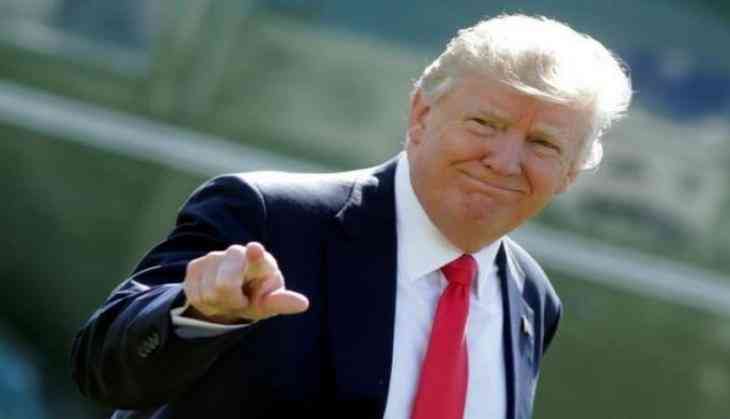 The Gulf crisis could disrupt American efforts to defeat the ISIS and counter Iran's growing influence in the Middle East.
Trump administration officials, however, are insisting that the ongoing diplomatic impasse in the Gulf region will have no immediate impact on Washington's policies.
After his first visit to Middle East last month, President Donald Trump celebrated the unity of Gulf nations in efforts to contain Iran and defeat ISIS, but the latest development of snapping of diplomatic ties with Qatar by a Saudi-led Arab coalition, is expected to affect Trump's goals in the Middle East as Doha is host to one of the largest American military bases in the Middle East, CNN has reported.
Bruce Riedel, a former CIA officer and Middle East adviser to four administrations, said the situation highlights a major weakness among US allies in the Middle East when it comes to confronting Iran.
Qatar is home to the sprawling al-Udeid Air Base, which is home to the US military's Central Command and some 10,000 American troops. Countries in the Gulf are key to the US-led coalition against ISIS.
Western officials have also accused Qatar of allowing funding of Sunni extremists like Al-Qaida's branch in Syria.
The triad of Gulf nations, joined by Egypt, Yemen and Maldives, have halted flights to Qatar, closed their borders, and ordered Qatari citizens and diplomats out of their countries in the latest flare-up of long-simmering tensions, driven partly by the belief that Qatar is aligned too closely with Iran.
U.S. military's Al Udeid Air Base acts as the reigonal base for conducting daily air missions. But US officials, including Defense Secretary James Mattis, say the diplomatic rift will not disrupt that campaign."This dramatic situation".
"I am positive there will be no implications coming out of this dramatic situation at all," Mattis said, speaking Monday in Australia. "And I say that based on the commitment that each of these nations ... have made to this fight."
Meanwhile, Turkish President Recep Tayyip Erdogan has called for dialogue and negotiation among the members of the Gulf Cooperation Council (GCC) to ease the unprecedented diplomatic crisis that erupted after some of them severed diplomatic relations with Qatar for national security concerns.
-ANI