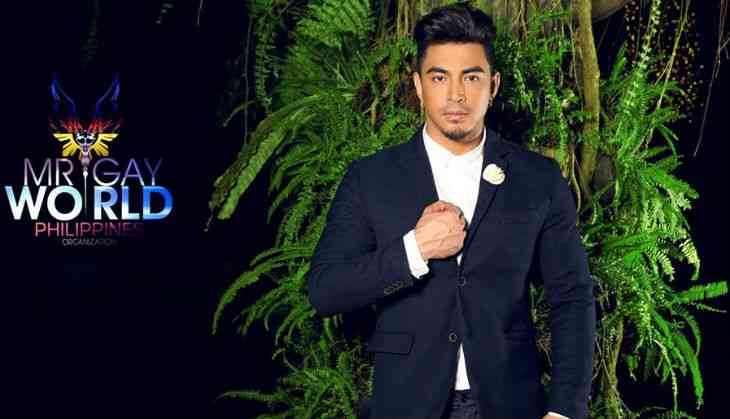 Philippines citizen John Raspado has been crowned as the Mr. Gay World 2017. The grand finale held in Spain.
Contestants from over 40 places all around the globe participated in the event to compete for the title.
Candido Arteaga (Spain), Raf Van Puymbroeck (Belgium), Marco Tornese (Switzerland), Alexander Steyn (South Africa) were adjusted as the1st, 2nd, 3rd, and 4th runner-up respectively.

Raspado, who hails from Baguio City, is the first Philippines national to win the title for the country.
Raspado also won other titles during the event such as Best Swimwear, Mr. Online Vote, Mr. Interview, Best in Formal Wear, and Mr. Social Media.

The title winner Raspado took to social networking site Facebook to express his happiness and posted a message on the Mr. Gay World Philippines Facebook page.
"Thank you to the people behind MGWPO (Mr. Gay World Philippines), especially to Wilbert Tolentino, for always guiding me on my journey to success and to those who helped me backstage and my fellow candidates," wrote Rapado. His wrote the message in his native language Filipino.
Mr. Gay World Philippines organizer Wilbert Tolentino's Facebook post read, "Big Congratulations to John Fernandez Raspado for giving honor to our country and for winning Best in Swimwear, Best in Formal Wear, Mr. Gay World Closed Door Interview, Mr. Online Vote, Mr. Social Media special awards in Maspalomas, Spain."