Fidel Castro, Cuba's former president and leader of the Communist revolution, has died aged 90.
Fidel Alejandro Castro Ruz governed the Republic of Cuba as Prime Minister from 1959 to 1976 and then as President from 1976 to 2008. The revolutionary leader retired from the public eye in 2006 after an emergency surgery to treat intestinal bleeding. A Marxist-Leninist and Cuban nationalist, Castro also served as the First Secretary of the Communist Party of Cuba from 1961 until 2011.
Here are some memorable quotes from the iconic political leader:"Condemn me. It is of no importance. History will absolve me." - Castro in 1953, while defending himself at a trial for his near-suicidal assault on the Moncada military barracks in Santiago de Cuba.

Also Read: Life & times of Fidel Castro: the revolutionary who defied US for 50 years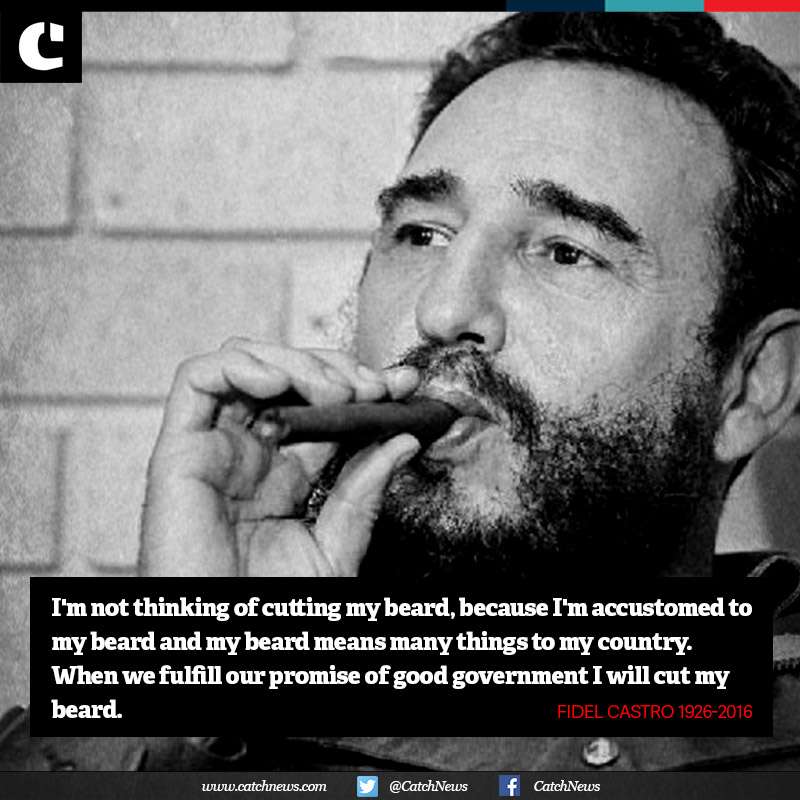 Photo: AFP Photo
"A revolution is not a bed of roses. A revolution is a struggle between the future and the past."- (1959)
"I am not thinking of cutting my beard, because I'm accustomed to my beard and my beard means many things to my country. When we fulfill our promise of good government I will cut my beard."- In an interview to CBS.