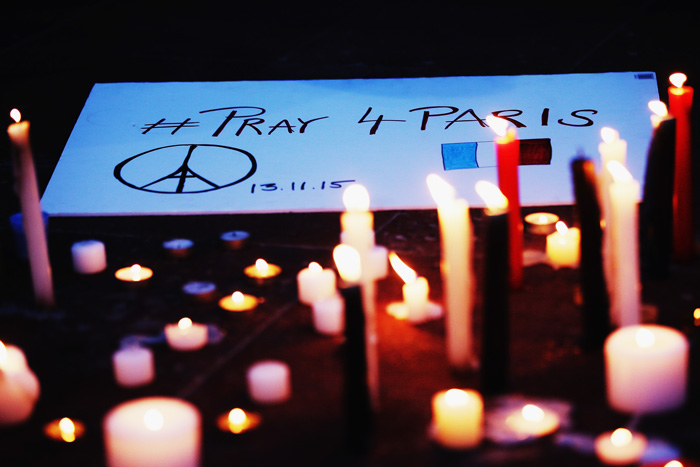 Vienna police received warning of a possible terror attack on European cities.
The attack could take place between christmas and new year and target crowded places, the intelligence report adds.
The names of the capitals mentioned in the warning were not identified.
Vienna police has received warnings from an unnamed "friendly" intelligence service about several European cities facing possible terror attacks between Christmas and New Year's Eve.
The names of the capitals mentioned in the warning were not identified.
This has prompted authorities across the continent to increase security. "In the days before Christmas, a warning was sent out by a friendly (intelligence) service to numerous European capitals, saying that it could come to an attack involving explosives or a shooting between Christmas and the New Year in crowded spaces," Vienna police said in a statement Saturday, according to Reuters.
The warning included several names of possible attackers but investigation based on those identities has yielded no results, Vienna police further added.
"Overall, this is a lead, which stipulates a higher than general abstract state of danger," the Vienna police said, according to CNN reports. The increased security will include thorough identity checks and more alertness for explosives hidden in objects such as bags or bike frames, as reported by Reuters.
Cities across Europe have been on high alert since the deadly Paris terror attacks six weeks ago left 130 civilians dead and many others injured.
Vienna authorities have also added that they will take extra steps to protect Austrians, especially at events and traffic hubs.
Abu Bakr al-Baghdadi's warning has a direct hand?
The Islamic State has vowed to carry out more attacks in an audio message posted on Twitter, purported to be from the terror outfit's chief, Abu Bakr al-Baghdadi. In the 23-minute long message, Baghdadi claimed that air strikes by Russia and a US-led coalition had failed to weaken the group. Here's what he said:
"Be confident that God will grant victory to those who worship him, and hear the good news that our state is doing well. The more intense the war against it, the purer it becomes and the tougher it gets".
The audio slammed Saudi Arabia's efforts to set up a coalition of Muslim nations to fight ISIS. "If it was an Islamic coalition, it would have declared itself free from its Jewish and Crusader lords and made the killing the Jews and the liberation of Palestine its goal," the message added.
Was releasing this audio clip condemning Saudi Arabia and other allies a ploy to send veiled threats to European nations? The message comes even as European capitals beef up security amid all the crowded festivities that mark the end of the year.