Gae Leanza
| Updated on: 8 September 2015, 13:09 IST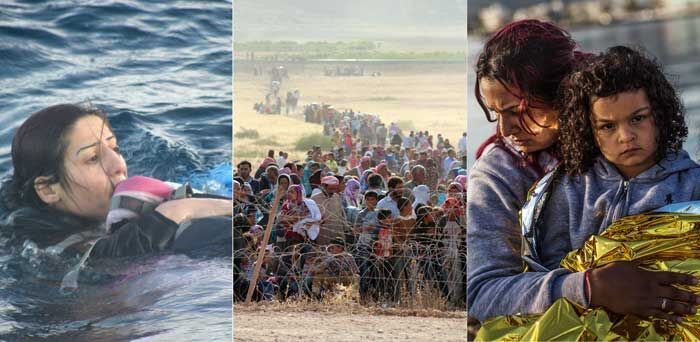 If you're one of the one billion who logged onto Facebook last week, then you've probably seen the tragic meme of a dead Syrian boy, Aylan Kurdi, whose corpse washed ashore in Turkey on Wednesday. You're probably also aware that hundreds of other refugees (the majority from Syria, Iraq, Afghanistan, and North Africa) have drowned while attempting to reach Europe via the Mediterranean.
What you might not know is exactly how bad the crisis is and which countries are doing the most (or the least) to reduce it. To put the headlines in perspective, here's a rundown of the most up-to-date information on the worst humanitarian disaster since World War II:
The crisis
The civil war in Syria began in March 2011. Four years later, around half the country's population of 22.4 million has either been killed or displaced, according to the Washington Post.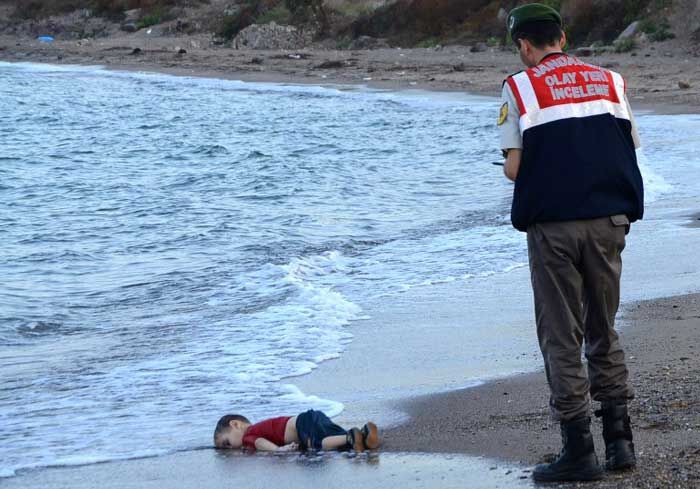 With 4.1 million forced to flee their country, Syria is the single largest source of refugees in the world; the majority live in squalid border camps being run by the UN Refuge Agency, or UNHCR.
Turkey, Lebanon, Iraq, and Jordan have taken on most of Syria's immigrant population. In Lebanon, a small coastal nation with a population less than 5 million, one of every four is now a Syrian asylum-seeker.
Much of the recent uptick in migration to the European Union has been prompted by the UNHCR's lack of funding. Though the agency requires $4.5 billion to provide basic necessities, they received approximately $1.67 billion as of August. This has left the refugees desperate enough to risk crossing over to the continent.
In 2015 (so far), more than 300,000 have attempted this dismal voyage. About 2,600 of them, like Aylan, did not make it.
Frequently, casualties result from either the poor quality of the ferries they board (as was the case in April off the coast of Libya) or the callous negligence of smugglers once on land (which resulted in 71 being killed from asphyxiation in the back of a transfer truck in late August).
World Response
Once the horrific photographs spread on social media, the world suddenly awoke to catastrophes that had been going on for at least half a decade.
Europe's leaders, whether out of public pressure or the wave of refugees knocking at their border, have had to issue new statements and redefine old policies at a pace that finally comes close to matching the urgency of those in need.
Of course, there is still a lot left to be done, but compared to the non-action of the United States, Canada, and oil-rich Gulf States, the EU's most influential politicians have all made a jump in the right direction:
Germany:
Following Angela Merkel's recent announcement, Germany will no longer apply a limit to admissions. Over 18,000 refugees arrived there over the weekend.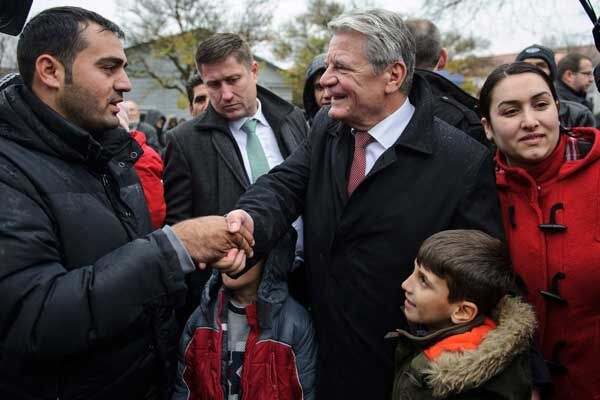 Large crowds of Germans greeted them at the border, waving signs and delivering care packages. This unusual burst of hospitality even has its own word: Willkommenskultur, or "welcome culture."
Merkel's reasons for the shift in policy may not, however, be entirely altruistic. With a declining population, Germany will need a young and skilled workforce to maintain its economic primacy in the future.
France:
Citing the importance of the EU's unity, French President Francois Hollande agreed on Monday to follow Germany's example. Hollande pledged to accept 24,000 refugees over a two-year period.
United Kingdom:
Prime Minister David Cameron, in a turnaround from his previous declarations, bowed to growing sentiment and has decided to re-settle 20,000 Syrian refugees by 2020.
Cameron, in a public appearance Monday morning, said, "We will continue to show the world that this country is a country of extra compassion, always standing up for our values and helping those in need."
Yet, as much as Cameron stressed the UK's "extra compassion", the island nation has so far committed to doing less than France and Germany, both of which have shown a stronger interest in accomplishing more in a smaller time span.
Too little, too late?
Up to 800,000 refugees are expected in the EU by the end of 2015, a figure much greater than what member nations have thus far offered to accept (with the possible exception of Germany).
Merkel and Hollande have issued support for a quota system to be put in place, one that will require each EU country to host a minimum number of refugees. EU ministers will meet next to hash out the specifics of this system.