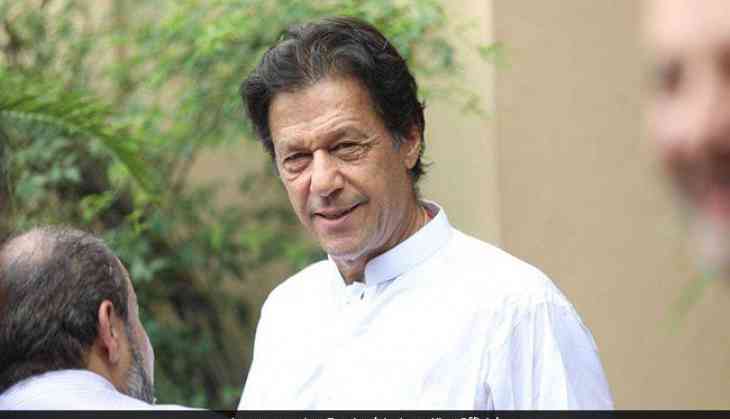 The Election Commission of Pakistan (ECP) declared the final list of results of the recently-concluded general elections while holding back the victory notification for two constituencies of Pakistan Tehreek-e-Insaf chairman Imran Khan.
According to the Dawn, the notification for results of 14 other constituencies has also not been announced due to various reasons.
The notification for NA-53 (Islamabad-II) and NA-131 (Lahore-IX) has been withheld by the ECP, while Khan's success is officially declared in the other three constituencies he contested elections from including NA-35 (Bannu), NA-95 (Mianwali-I) and NA-243 (Karachi East-II).
It is noted that ECP has held back the notification of his success from NA-53 (Islamabad-II) constituency, where Khan defeated former Pakistan Prime Minister Shahid Khaqan Abbasi.
The notification of success is being withheld by ECP due to the alleged act of violation of model code of conduct by Khan in the recently-concluded elections.
Last month, the ECP had issued a notice to Khan since he violated the secrecy of the ballot when he allegedly cast his vote in NA-53 constituency while surrounded by friends and supporters.
This comes after PTI nominated Khan as the premier candidate for Prime Minister of the country on Monday.
The PTI emerged as the single largest party with 116 seats after the ECP on July 28 released the complete preliminary results for 270 of 272 National Assembly (NA) constituencies.
The Pakistan Muslim League-Nawaz (PML-N) which won 64 seats came second, while the Pakistan People's Party (PPP) bagged 43 seats and finished third.
Pakistan went to polls on July 25 and the counting of votes began soon thereafter in the evening, which was marred by tedious counting and allegations of rigging by major political parties, including the PML-N and PPP.
(ANI)