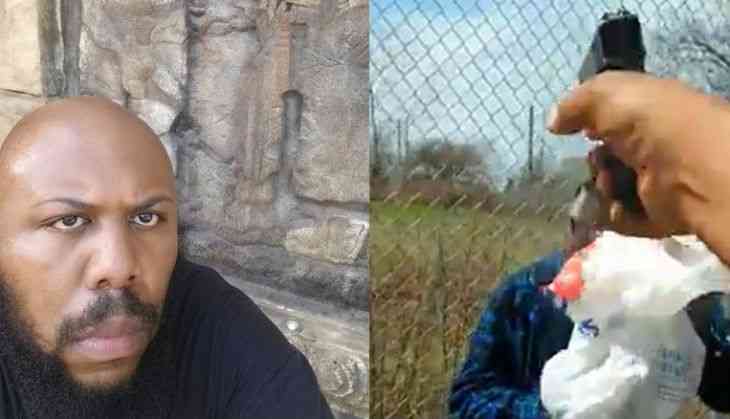 A video showing an old man being randomly shot by another man at 635 East 93rd Street is doing rounds on social media. The shocking video reveals that a man named Steve Stephens is driving down the road and stops to talk to an old man before pulling out his gun.
He can be seen saying that, "found me somebody I'm going to kill, this guy right here, this old dude." The video was recorded and then uploaded on Facebook page named as Stevie Steve.
The Facebook page has now been taken down.
After getting a hint of the motive of the gunman, the old man, identified as Robert Godwin Sr. (74) tried to shield himself before getting shot in the head.
Police has started to investigate the case while Stephens is at large.
Following up on leads, police ha begun searching the neighboring states.
Addressing a press conference, Police Chief Calvin Williams said, "We need Steve to turn himself in. Right now there are two families out there hurting. Mr. Godwin's family and of course there are people out there who care about Steve and want to see this not go any further."
"We've brought everything to bear on this, from our federal partners, our state and local partners. And everybody is out there looking for Steve. We want this to end with as much peace as we can bring to this right now. What happened today is senseless," Williams added.