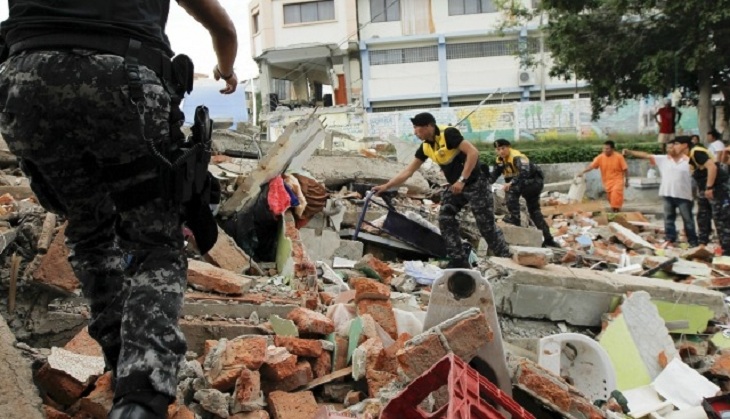 An earthquake measuring 7.8 on the Richter scale hit the northwestern coast of Ecuador on 17 April, with official figures indicating that the massive quake left more than 262 dead, and up to 2,500 injured. As rescue operations ensue, the death toll is expected to rise.
This was the strongest quake to have hit Ecuador since 1979, and a state of emergency has been declared across several provinces.
The hardest-hit area was the coastal Manabi Province, where about 200 people died. The cities of Manta, Portoviejo and Pedernales, a tourist destination, saw the most devastation. The authorities have also claimed that there were more than 160 aftershocks.
Buildings, bridges and roads in the coastal areas of Ecuador collapsed, trapping thousands of people under the rubble. President Rafael Correa rushed back home from his trip to Italy to supervise the emergency.
Although tsunami warnings were lifted, coastal residents were still urged to seek higher ground in case tides rise.