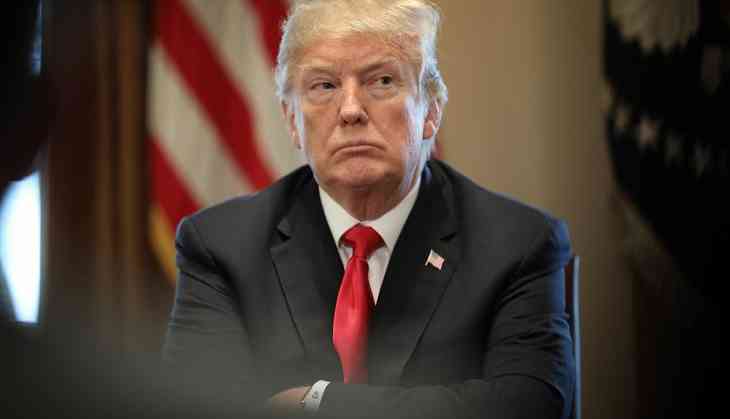 US President Donald Trump on Wednesday said that the country would ground all Boeing Co's 737 MAX jets after deadly Ethiopian Airlines crash on Sunday, second in the row. The US has joined Europe and other nations that have already grounded the planes flying due to safety concerns.

"We're going to be issuing an emergency order of prohibition to ground all flights of the 737 MAX 8 and the 737 MAX 9 and planes associated with that line," Trump told reporters at the White House.
"Any plane currently in the air will go to its destination and thereafter be grounded until further notice," Trump said. "The safety of the American people and all people are our paramount concern."
The New York Times: US President Donald Trump announces ban of Boeing 737 Max Flights. (file pic) pic.twitter.com/BsMlrvXIUA

— ANI (@ANI) March 13, 2019
Shortly after 3 p.m., the FAA issued a statement confirming the order. "The FAA is prepared to make an announcement very shortly regarding the new information and physical evidence that we've have received from the site, and from other locations and through a couple of other complaints," he said, referring to the U.S. Federal Aviation Administration.
The Boeing is an US-based multinational corporation company that designs, manufactures, and sells airplanes, rotorcraft, rockets, satellites, and missiles worldwide. Boeing is the world's largest aerospace company that is leading the manufacturing market of commercial jetliners, defence, space and security systems, and others.
Also reaD: China blocks move to blacklist Masood Azhar in UNSC for forth time; India 'disappointed'