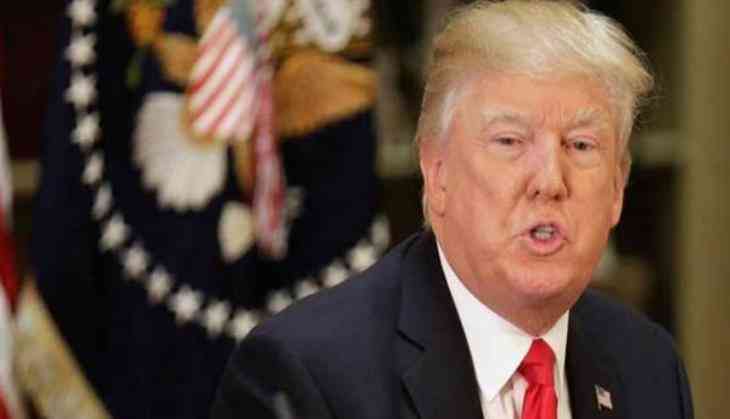 Donald Trump marks 100 days in office with attack on American media
U.S. President Donald Trump on Sunday marked his 100 days in office by thanking his supporters in a rally at Pennsylvania, claiming historic action on his agenda and attacking sections of the American media for 'misleading' people.
To attend the rally at Pennsylvania, Trump even ditched the White House Correspondents' dinner in Washington.
'Their priorities are not my priorities and not your priorities. If the media's job is, to be honest, and tell the truth, the media deserves a very, very big fat failing grade,' Trump said while addressing the rally here. Trump even repeated his election campaign and delighted his audience with a reprise of the 'America First'.
'We are keeping one promise after another and people are really happy about it,' he said.
Trump even accused the former government on the less job opportunity available in the state and said that in past 100 days his government has provided numerous job opportunities for Americans in various fields.
'Our factories were shuttered, our steel mills were closed down and our jobs were shipped away to other countries, some of which you have never heard of,' he added.
Trump further said that the U.S. has been on the wrong side of the Nafta deal for many many years, adding that if U.S. can't get a fair deal for its companies and its workers, we will terminate Nafta.
'Our jobs will come back home and our factories will come roaring back to life. It is going to be beautiful,' he said.
-ANI