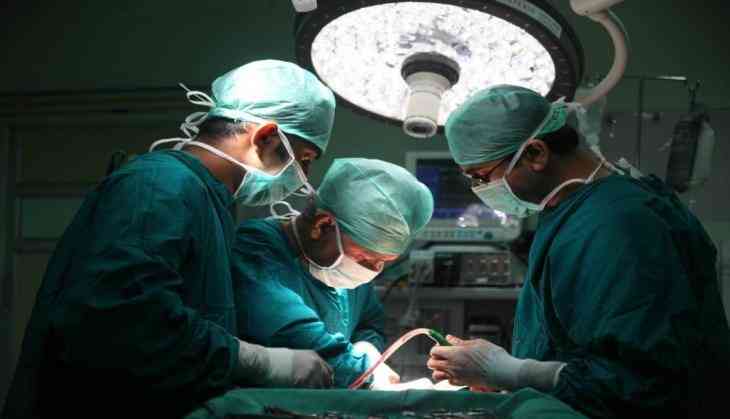 A 66-year-old woman has lost her life after being set ablaze during a hospital operation in Romania, the ministry of health stated on Monday, in a case which has thrown a focus attention on the deterring health system.
The pancreatic cancer patient perished on Sunday after suffering burns to 40 percent of her body when doctors plied an electrical scalpel despite her being treated with an alcohol based bactericide.
Exposed to a flammable sterilizer resulted in combustion and the patient flamed up like a torch, lawmaker Emanuel Ungureanu stated on his official Facebook page, citing medical staff at the Floreasca urgent care hospital.
Also Read: Health Minister Harsh Vardhan launches 'Trans-Fat Free' logo
A nurse tossed a bucket of water onto the patient to put a stop to fire from spreading.
The ministey of health pledged to probe the 'unfortunate incident'.
"The surgeons should have been aware that it is prohibited to use an alcohol-based disinfectant during surgical procedures performed with an electric scalpel," deputy minister Horatiu Moldovan said.
The family of the victim stated that the medical staff had talked about accident by refused to provide details.
Regardless of some improvements because of increased funding, Romania's health system still impairs from shabby equipment and a scarcity of doctors.
Also Read: Aster DM Healthcare signs lease agreements for two new hospitals in Bengaluru