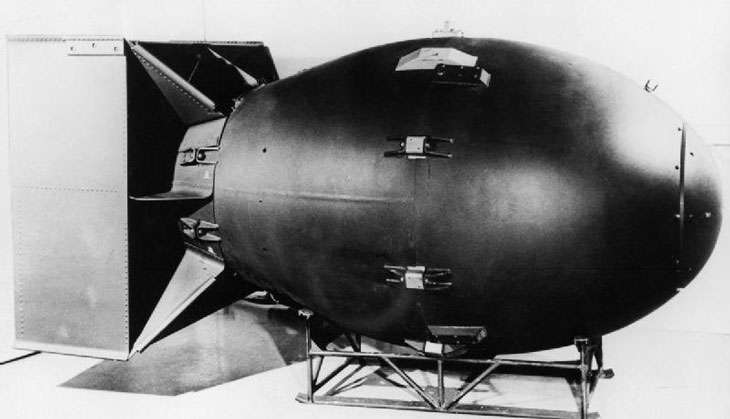 A diver has found an American atomic bomb that disappeared in 1950 on the sea shore of Canada.
Diver Sean Smeczyniski dived by British Columbia to look for sea cucumbers. Instead he saw something big and heavy like a flying saucer.
Canadian department of national defence thinks that this could be the atomic bomb attached to Bomber B-36 that had met with an accident in this region during the 50s.
At the time of the accident the bomber was on the flight to Kanswell air force base of Texas. American military said that the bomb was full of lead, uranium and TNT. There was no plutonium. As a result, it did not explode like an atom bomb.
B-36 carried four atomic bombs
Mark-4 was carried by B-36. Soon after it took off there was trouble in the engine and the craft caught fire. Of the 17-crew, 12 jumped out on the parachute but five could not do so.
Powerful as Fatman dropped on Nagasaki
The disappeared Mark-4 was a changed version of the powerful Fatman dropped on Nagasaki. Canadian defence department said that the dummy capsule had no atomic substance and it has no radiological danger coastal defence submarine of Canada will inspect the area where the devise was found. Besides, pictures and videos of the sea bed will confirm this.