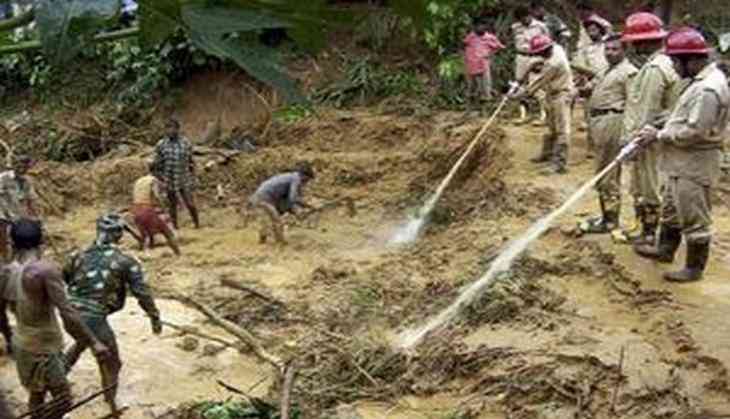 The death toll following incessant downpour and landslides in Bangladesh has risen to 152, as another three bodies, including that of an army soldier Md Azizur Rahman, was recovered in Rangamati region, reports the Dhaka Tribune.
Several people were killed in the hilly areas of Chittagong, Rangamati and Bandarban in Bangladesh following incessant downpour and landslides late Tuesday night.
Scores of others were injured and many remained missing.
The Chittagong Hill Tracts saw over 300 mm of rainfall in the 24 hours till Tuesday morning. Chittagong alone experienced 222 mm of rain during the same period.
None of these areas has seen such rain in recent years, said Reaz Ahmed, Director General of the Disaster Management Department.
The district administrations opened a number of makeshift shelter homes for people evacuated and rescued from some 20 landslide spots.
The four army men died after being struck by a landslide from an adjacent hill while trying to clear a road in Rangamati's Manikchhari on Tuesday.
According to reports, the landslide pushed 15 army men down to around 30 feet, killing the four instantly,.
At least 10 more army men were injured, five critically, in the Rangamati incident, according to an official statement.
President Abdul Hamid and Prime Minister Sheikh Hasina have expressed their deep condolence over the death so many people, including the army members.
The incessant rainfall in the country has been caused by depression in the Bay of Bengal.
-ANI