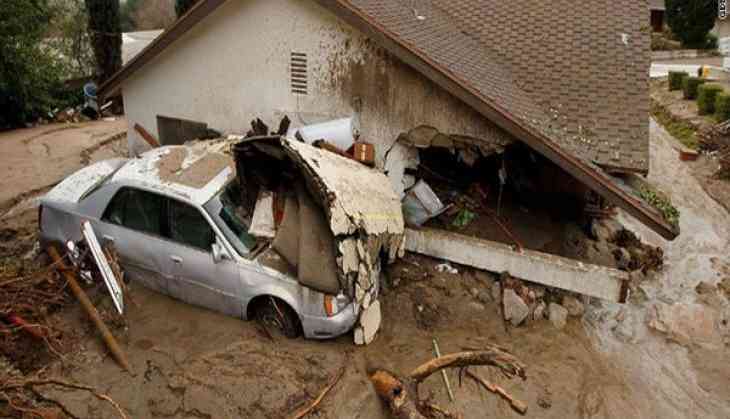 The death toll from the Wednesday's storm that led to a massive flooding and mudslides in the Santa Barbara County in California increased to 18, after the body of an 87-year old man was fished out from the rubble.
The Sputnik news agency quoted County Sheriff Bill Brown as saying, "I'm saddened to report today that another victim was located, bringing the total number of fatal casualties from this tragic incident to 18."
The sheriff added that the death toll was likely to increase as rescue operations were still on.
The area houses celebrities like Oprah Winfrey and Ellen DeGeneres to name a few.
Winfrey has a property in Montecito that is reportedly worth nearly 90 million dollars.
According to the National Weather Service, more than 5.5 inches of rain had fallen in California over the last three days.
--ANI