The Dalai Lama comment on woman successor didn't go down well with netizens as he has brutally trolled on the various social media platform.
Know what he said and why controversy erupted: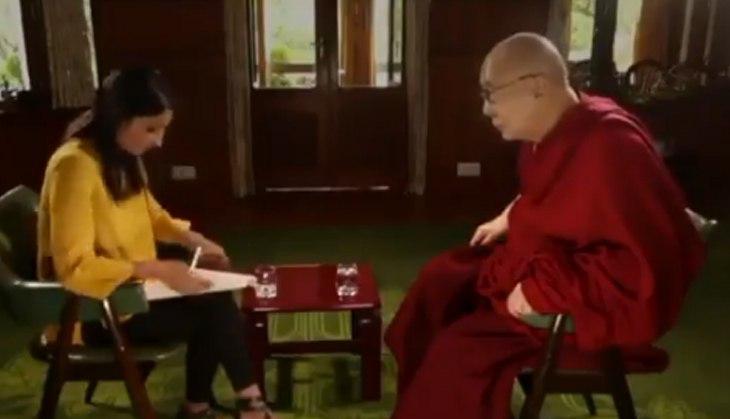 Dalai Lama interview with BBC
In an interview with BBC News, Dalai Lama said that he is okay with female successor but she must be 'attractive'.
"If female Dalai Lama comes, then she should be more attractive," he said.
Even the interviewer also told him that his words could go wrong for others as the statement is 'objectifying women'. She added that 'comment justified about who you are inside.'
In a reply, the Tibetan religious leader told BBC's South Asian correspondent Rajini Vaidyanathan that he agree to the statement and also said, "Yes, I think both. Real beauty is inner beauty. That is true. But we, human beings, [for us] appearance is also important."
Now, the opinion of 14th Dalai Lama has gone viral and he has been facing a lot of criticism for his thinking for women.
The outrage has erupted on social media and netizens are posting several sarcastic remarks.
Check some reactions of social media users:
Gentle reminder: When you meet the Buddha on the road you are supposed to kill him.

— Heidi Gott (@heidi_the_goat) June 29, 2019
Kabir Singh: I am the most idolized & successful misogynist ever.
Dalai Lama: Hold my shawl, son.

— Aisi Taisi Democracy (@AisiTaisiDemo) June 29, 2019
The Dalai Lama says "if a female Dalai Lama comes then she should be more attractive...very, very attractive." He also advised the woman interviewing him to buy and wear make-up. Looks like someone took a wrong turn on the path to enlightenment. 🤦 https://t.co/WiDsXha2Kn pic.twitter.com/MgoG02u36Q

— Miss Representation (@RepresentPledge) June 28, 2019
the room next door - The Dalai Lama pic.twitter.com/Kb4E4nlX9n

— Michael Spicer (@MrMichaelSpicer) June 28, 2019
Congratulations to Donald Trump for getting slammed by Ozzy Osbourne, Jimmy Carter, and the Dalai Lama in the same week.

— Palmer Report (@PalmerReport) June 29, 2019
Also Read: 'Back on track': Donald Trump, Xi Jinping agree to resume trade talks