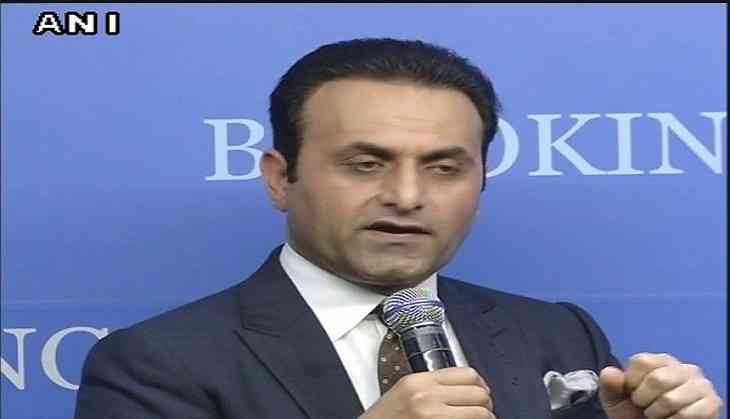 Daesh most dangerous phenomenon facing Afghanistan: Envoy
The Daesh (or Islamic State) is the most dangerous phenomenon Afghanistan is facing today, said the country's envoy to India, Shaida Abdali on Tuesday.
"Terrorism is being used as a tool against Afghanistan, India and a number of countries around the world. There are a number of terror groups and Daesh is the most dangerous phenomenon we are facing today," Abdali said while speaking on "India-Afghanistan Strategic Relations in an Uncertain World", an address organised by Brookings India.
He noted that Afghanistan has made progress in dealing with the Daesh and expressed hope that countries around the region and the world will help Kabul deal with it.
"Daesh in Afghanistan is not from Syria or Iraq. The Daesh in Afghanistan is a creation of splinter militant groups, including the TTP and others," he said.
Abdali stressed that there is a need to convey a strong message against terrorism particularly state-sponsored terrorism, it will never be able to win militarily.In order to find a durable solution against the menace of terrorism, he said, "I hope India, Afghanistan and the US will operationalise their trilateral strategic dialogue."
He added that the new US administration is much stronger in terms of its approach in the war against terrorism.
Commenting on Pakistan's allegation of Afghanistan harbouring terrorists and terror camps, the envoy rubbished these claims as 'baseless' and 'highly irresponsible' adding that Afghanistan itself has been the biggest victim of this menace.
He added that a durable solution for the problems in Afghanistan can only be achieved if there is no duplicity and no selectivity in defining terrorism, or in other words using one terror group against the other.
He added that it is also crucial to not have substitutes for state to state relation, have sincere regional cooperation in continued partnership with international community and regional consensus in the long term stabilization of Afghanistan as a common good.
Even though Taliban remains the primary threat in Afghanistan, there have been growing concerns over the presence of the Islamic State in Afghanistan.
The latest carnage claimed by the IS in Afghanistan was the attack on Sardar Daud Khan Hospital in Kabul on March 8, when men dressed as medics detonated explosives to open the hospital's main gate and proceeded to open fire on unarmed civilians and medical personnel. The attack claimed over a 100 lives.
-ANI