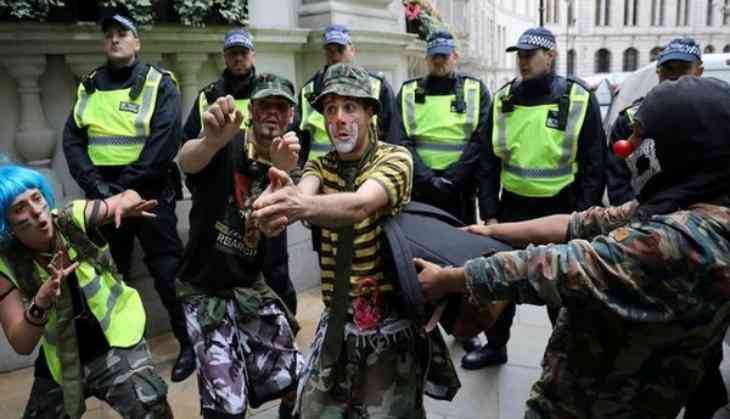 Da Costa death triggers violent protests in east London (ANI)
The death of a 25-year-old black man from wounds allegedly sustained during his arrest by police triggered protests in east London.
Protests turned violent as demonstrators chanted slogans "we want justice" and hurled bricks on policemen outside the police station and fires were lit.
Da Costa, 25, died six days after he was stopped in a car by the Metropolitan Police officers in Woodcocks, Beckton, Newham.
Protestors allege the man, known by friends as Edson, was "brutally beaten".
Some protestors carried Black Lives Matter posters and others had homemade placards which read "Justice for Edson + How Much More???"
Meanwhile, the Independent Police Complaints Commission (IPCC) has launched an investigation into the incident.
-ANI