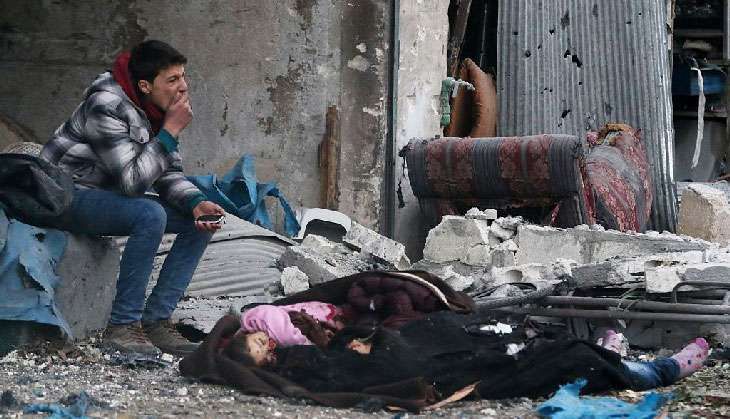 Heavy clashes broke out in Aleppo as the evacuation of rebel-held districts was delayed. The opposition groups alleged that it was due to Iran's demand to impose new conditions.
Iran, one of Syrian President Bashar al-Assad's main backers in the battle for Aleppo, wanted a simultaneous evacuation of injured people from the villages of Foua and Kefraya that are besieged by rebels, according to rebel and UN sources.
Shelling and gunfire erupted in the morning and a monitoring group said the truce appeared to have collapsed.
Russia said government forces were responding to rebel attacks. Russian Foreign Minister Sergei Lavrov said rebel resistance was likely to end in the next two or three days.
Turkish President Tayyip Erdogan accused Syrian government forces of breaking the ceasefire deal, but said Turkey was still making efforts to create a corridor to evacuate people from the Syrian city.