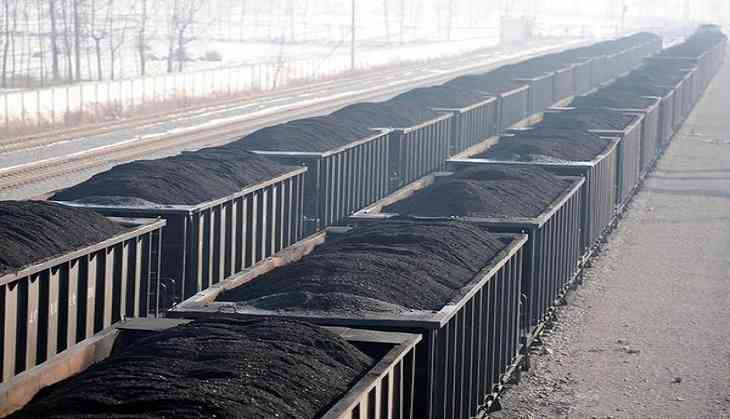 China's coal country shivering for cleaner air (ANI)
China, in recent times, has faced skepticism over its pledges to wage a "war on pollution" and end the unrestrained burning of coal in the country.
In the northern Chinese province of Shanxi, the country's largest coal-producing region, 27 coal mines were shut down last year. The province banned the sale, transport, and use of most coal in October 2017.
The ban was expected to cut coal use by more than two million tonnes, or 90 percent of the city's total consumption, Xinhua had reported.
The central government had also set specific targets and backed up its decrees with threats of fines and other punishments.
However, the demand for coal in the country rose in the last year after undergoing a decline in the previous three years.
As many coal stoves were removed before new furnaces were installed, it left tens of thousands of people shivering without heat this winter.
Also, with a couple of districts switching to natural gas at once, the demand for the new source of fuel overwhelmed supplies. This sent prices soaring and created shortages.
The city of Taiyuan, however, made an attempt to replace coal-burning household heating equipment with electric and natural gas heaters, Xinhua had reported.
Amidst all of this, the benefits of the government's campaign are nonetheless being felt.
Steven Lee Myers, a veteran diplomatic and national security correspondent, for The New York Times, in an op-ed titled - 'In China's Coal Country, a Ban Brings Blue Skies and Cold Homes', drew attention to the fact that the coal-stove graveyard in Qiaoli was a manifestation of China's determined effort this winter to all but end its dependence on coal for heating homes and businesses, in hopes of clearing up the country's throat-scraping pollution.
In the long run, the impact could be felt globally too, backed up by President Xi Jinping's pledge to put China in the "driving seat in international cooperation to respond to climate change" by reducing emissions.
-ANI