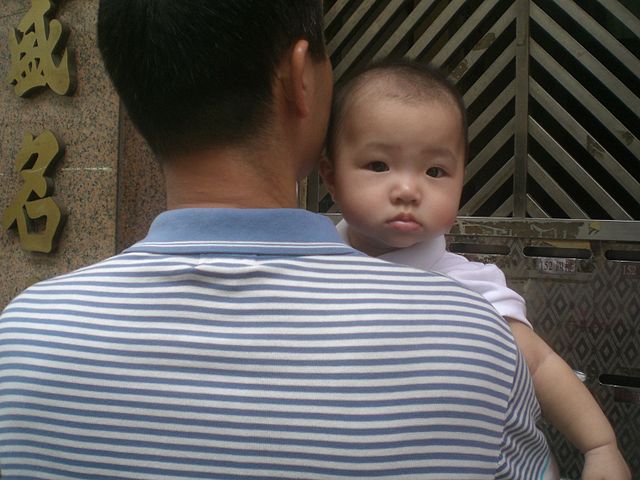 China\'s 2-child policy will boost economy and increase labour force, say experts.
The main consequence of this policy has been a growing proportion of elderly people, the result of the concurrent drop in children born and rise in longevity since 1980.
China on Sunday has officially put an end to its age-old one-child policy, with the National People's Congress' Standing Committee's approval of bill that will allow married couples to have two children instead of one.
The law will come into effect on 1 January, 2016. "The state advocates that one couple shall be allowed to have two children," the revised Law on Population and Family Planning reads, Xinhua News Agency reported.
China's 2-child policy to boost economy, increase labour force:
Playing down reports of a poor response to removal of the decades-old one-child policy, China had said that besides generating a labour force of 30 million by 2050, the new policy could also boost stagnating growth in the world's second-largest economy.
China's new two-child policy could increase economic growth rate by 0.5 percentage points through reducing the dependency ratio, the National Health and Family Planning Commission (NHFPC) had said.
The change in policy is expected to mean over 30 million more people in the labour force by 2050 and a decrease of two percentage points in the share of elderly Chinese people, Wang Peian, deputy head of the NHFPC, said here refuting perceptions that the two-child policy came too late to address China's deepening demographic crisis.
Statistics from the NHFPC show the population aged between 15 to 64 in China is around 1 billion in 2015 and will reduce to 830 million by 2050.
The backdrop:
The controversial one-child policy was introduced nationally in 1979, with an aim to reduce the country's birth rate and slow the population growth rate.
The one-child policy is estimated to have prevented about 400 million births since it began. China is the most populated country globally followed by India.
Meanwhile, couples who violated the policy faced a variety of punishments ranging from fines and the loss of employment to forced abortions. The Communist Party began relaxing national rules in 2013, allowing couples in which at least one of the parent is an only child to have a second child.
One-child policy was the official program initiated in the late 1970s and early 1980s by the central government of China, the purpose of which was to limit the great majority of family units in the country to one child each. The rationale for implementing the policy was to reduce the growth rate of China's enormous population.
With agency inputs