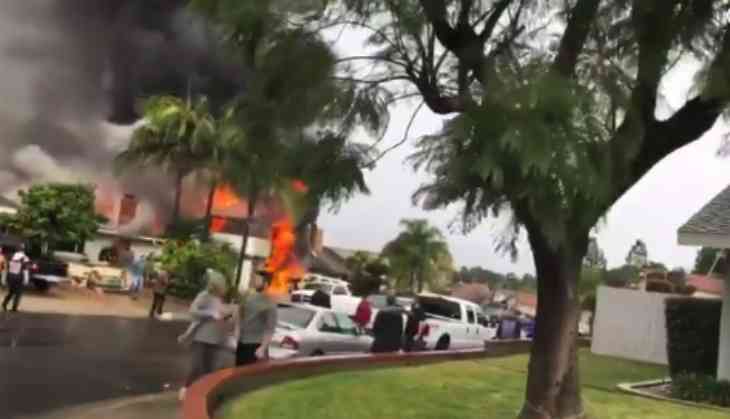 In a life-threatening incident, a plane brokes apart in the mid-air and crashes into the neighbourhood of southern California. At least five people killed on Sunday, including the pilot, died in the crash. The officials aren't sure what caused the crash.
The twin-engine Cessna 414A came apart and caught fire mid-flight before crashing into the two-storey house in Yorba Linda, a suburb of Los Angeles a news channel reported.
A plane crashed in my neighborhood MInutes who #yorbalinda #planecrash #abcnews #cnnnews #news pic.twitter.com/ApabRhrWfB

— Joshua Nelson (@JoshuaRNelson) February 3, 2019
Antonio Pastini, 75, of Gardnerville, Nevada, was identified Monday as the pilot of the plane. Meanwhile, the official is in the process to identify the other four victims and notifying the kin, said Lt. Cory Martino, Yorba Linda chief of police services. The four dead include two males and two females.
"Unfortunately, the condition of the additional four deceased will require the use of additional measures, such as DNA, to obtain official identification," he said. "This type of identification can take time."
Also read: Shocking! 8-month pregnant woman shot in face by 4-year-old son in US; here's what happened next