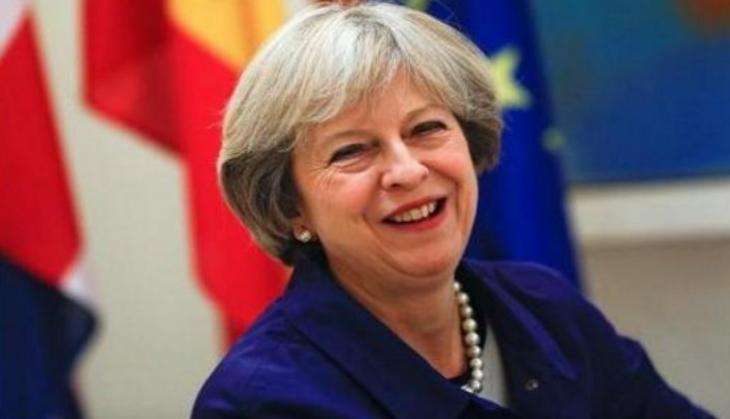 Asserting that the UK will retain its "internationalist" approach despite Brexit, Prime Minister Theresa May today said the country's biggest manufacturer Tata is Indian, but still there cannot be anything more British than its product Jaguar Land Rover.
She also said Britain will step up to a new global leadership role and ink stronger free trade pacts with Europe while talks have already started for new deals with India and several other countries.
May called upon the world to engage with each other to ensure globalisation and free trade works for all and benefits everyone.
According to her, forces of free trade and globalisation that have harnessed wealth and opportunities across the world and broken down the barriers are somehow at risk of being undermined.
"Forces of far left and far right are at work in today's world and there are those playing politics of fear and despair. Politics of mainstream needs to ensure they take care of genuine needs of the people," the British Prime Minister said.
"We want to be even more internationalist and that has been our role traditionally," she added.
"So, many of us have friends and relatives across the world. We will pursue a bold and strong free trade agreement with Europe," May stressed.
Noting that Britain has started talks for stronger trade pacts with India and several other countries, she said: "Our biggest manufacturer is Tata which is Indian and still there can't be more British than Jaguar Land Rover."
Amid uncertainties over the impact of Britain's decision to exit the European Union, May said the UK will step up to a new leadership role including for free markets and a free world.
"Little over six months ago, millions of our people upset the odds... British people have chosen a new stronger Britain. Some of our European partners feel we have turned our back on them, but our decision to leave the EU was no way a rejection of our friends in Europe. It remains in our national interest that EU as an institution succeeds," she said.
--PTI