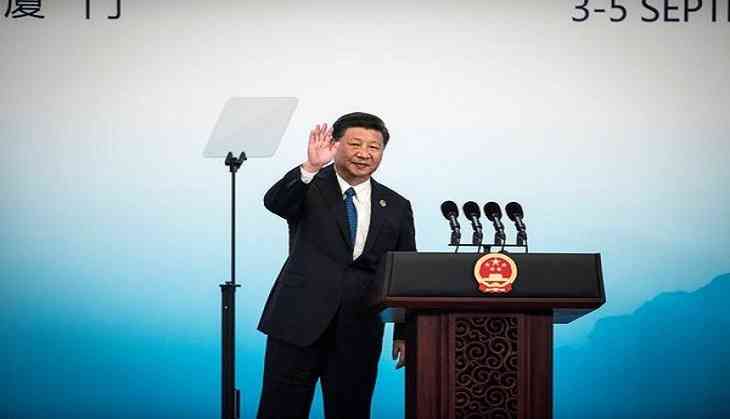 Chinese President Xi Jinping said that the world economy faces growing risks and uncertainties from countries turning inward on trade and emerging markets of developing countries becoming the main engine of world economic growth.
President Xi made the remarks when delivering a speech at the Dialogue of Emerging Market and Developing Countries in the southeastern Chinese city of Xiamen.
The Chinese president expects the dialogue to create strong impetus for deepening South-South cooperation and the implementation of the 2030 Agenda for Sustainable Development.
"I'm confident that this dialogue will strengthen the solidarity and cooperation among emerging and developing countries, and also contribute to the building of the BRICS mechanism," President Xi said.
Calling the collective rise of the emerging market and developing countries "an irreversible trend of our times," President Xi said these countries have made great contribution to global economic growth in recent years, accounting for 80 percent of global growth in 2016.
"They are worthy of the reputation as the main engine of global growth," President Xi added.
At present, while the world economy is moving upward and the international trade and investment is picking up, the new round of technological and industrial revolution is gaining momentum with new industries, new technologies and new business models springing up, he said.
"From this point of view, emerging market and developing countries are faced with rare opportunities of development," President Xi added.
-ANI