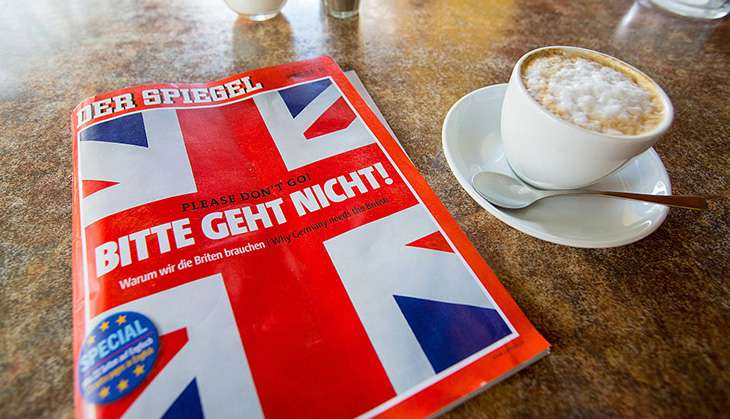 After the voting closed for the historic referendum on whether the United Kingdom (UK) should remain a member of the European Union (EU) or leave, early results showing leaning towards the 'leave' camp and the pound taking a hit with it.
According to the Electoral Commission, over 46 million people are entitled to take part in the referendum.
It is only the third nationwide referendum in UK history and comes after a four-month battle for votes between the Leave and Remain campaigns.
According to UK media reports, Sunderland was one of the first areas to report election results, and 61 per cent of voters there voted to leave, spooking the market and causing the value of the pound to plunge.
By around 1 am, 'leave' stood at 1,038,777 votes, while 'remain' stood at 901,013 as 31 out 382 states declared their results.
However, city of London voted to 'Remain' with 3,312 votes in favour compared with 1,087 votes for 'Leave'.
Some 16.8 million votes will be needed overall to secure victory, so it is still very early.
A forecast from the experts at the University of East Anglia are predicting a clear victory for 'leave'.
Meanwhile, European Commission Chief Jean-Claude Juncker warned there would be no further renegotiation whatever the result, after EU leaders reached a deal on a new settlement for Britain.
- ANI