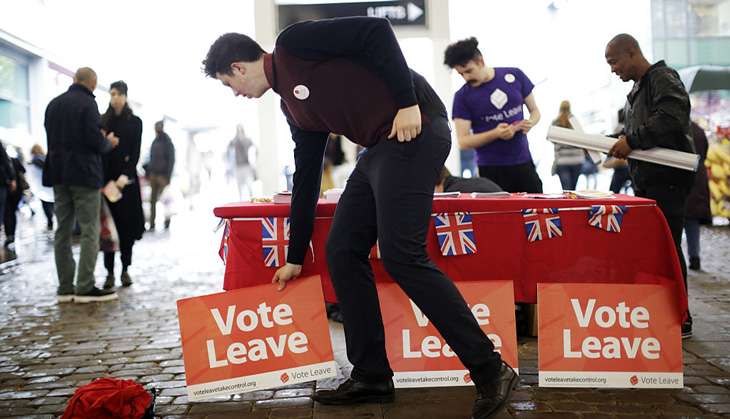 The impending result of the referendum held to decide whether the United Kingdom will 'Remain' or 'Leave' the European Union has kept everyone on the tenterhooks.
Today, UK went in to vote to decide if Britain will exit the European Union in what has been nicknamed as the Brexit.
Polls opened at 7 am local time (2 am ET) and close at 10 p.m. (5 pm ET).
Voters will be given one piece of paper with the question:
"Should the United Kingdom remain a member of the European Union or leave the European Union?"
They will be asked to put a cross beside either:
"Remain a member of the European Union"
or
"Leave the European Union"
The votes will be counted by hand, and official results likely won't be known until Friday morning.
According to NPR, there are no exit polls to hint the outcome. Though earlier opinion polls have indicated a tight race, bookies say odds are UK will opt to remain.
The Financial Times reported that some major financial institutions are paying for private exit polls to help them make money off the outcome.
While the voting is advancing, campaigning has been stopped and news outlets can't report on the vote or any other issues connected to the vote. People in Britain are legally prohibited from distributing information or taking actions that might influence voters.
"All we can talk about are what people are wearing and the weather," NPR's London bureau producer Rich Preston commented. "How very British."
The final result will be announced in Manchester by Jenny Watson, Chief Counting Officer.
Effect of the vote on India
Though India has withheld itself from officially commenting on the referendum, it remains deeply vested in the outcome.
The first concern is for the welfare of the nearly three-million strong diaspora of Indian-origin UK citizens, while the second concerns the interests of a large moving population of Indians who come to Britain ever year as tourists, business people, professionals, students, spouses, parents and relatives.
According to The Hindu, the exit will also affect the 800 Indian companies in the UK- more than the combined number in the rest of Europe, especially those seeking access to the European market.
As per an SBI report, this referendum will have geopolitical implications and will affect the relations of the rest of the world with Europe.