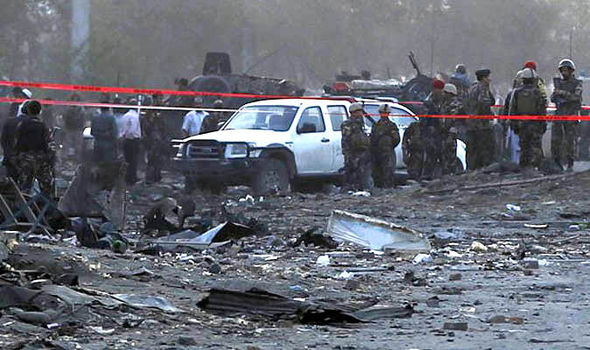 At least two civilians were killed and several others injured in Afghanistan's capital Kabul when terrorists drove a car packed with explosives at a guest house belonging to the Spanish government.
This guest house was used to accommodate important dignitaries.
Witnesses reported hearing loud blasts following by piercing rounds of gunfire, suggesting that the militants may have managed to escape from the vehicle and engage in a firefight with security services as reported by news agencies.
Local news sites have meanwhile reported that some of the terrorists may have managed to hole up in a nearby building.
US officials have released a statement stating they believe a team of three terrorists including one suicide bomber in the car and two gunmen alongside were involved in carrying out the attacks.
The attack took place at 5.55pm local time in the Shirpur district of the capital, which is close to numerous foreign embassies.
Local police sources have told Pajhwok news agency that at least two people were killed in the attack.
The Italian charity Emergency, which has a hospital close to the scene of the attack, said it is treating seven wounded Afghans.
The story is being updated