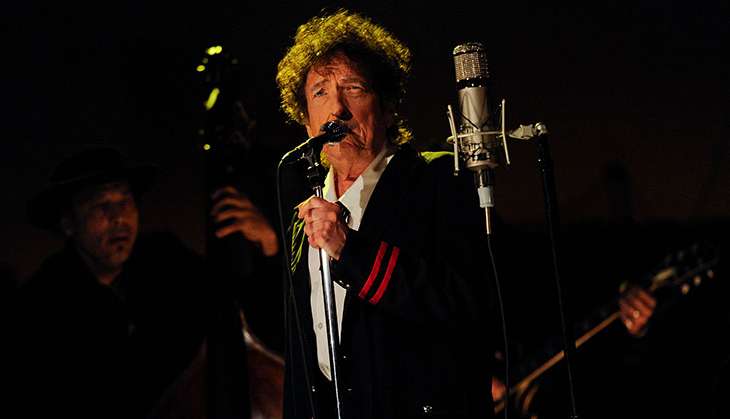 After days of silence, this years laureate, US singer-songwriter, Bob Dylan finally acknowledged his award and accepted his Nobel Prize in Literature awarded to him earlier this month.
According to a Nobel Academy statement, Bob Dylan called the Swedish Academy and asserted that he accepts the award that has left him "speechless"
"If I accept the prize? Of course. The news about the Nobel Prize left me speechless. I appreciate the honor so much," Bob Dylan said.
75-year-old Dylan received crticism from several quarters after he did not respond to phone calls from the Swedish Academy after being awarded.
A prominent member of the Nobel academy also described, Bob Dylan, as arrogant, citing his total silence.
Also Read: Bob Dylan is 'impolite and arrogant': Nobel Academy member
Bob Dylan, became the first ever musician to win the Nobel prize for Literature on 13 October. Literature was the last of this year's Nobel prizes to be awarded.
Dylan won the Nobel Prize for Literature for having created new poetic expressions within the great American song tradition, the Swedish Academy announced on 13 October while awarding the 8 million Swedish crown ($927,740) prize