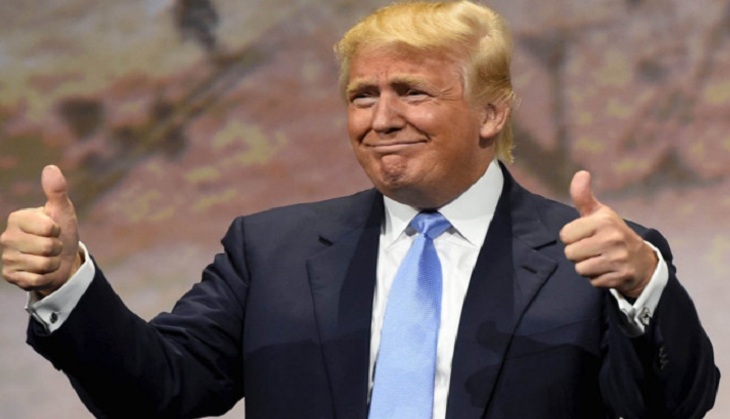 On 26 May, US Presidential candidate Donald Trump reached the requisite number of delegates to secure the Republican nomination for the post, according to a delegate count conducted by the Associated Press.
Trump overtook 16 other candidates to go beyond the required threshold of 1,237 delegates. 303 delegates are still at stake in five primaries, which are scheduled for 7 June.
Trump's nomination will be confirmed when the delegates vote during the party's national convention, scheduled in Cleveland over 18-21 July.
Trump would face either Hillary Clinton or Senator Bernie Sanders, both of whom are vying for the post of the Democratic nominee.