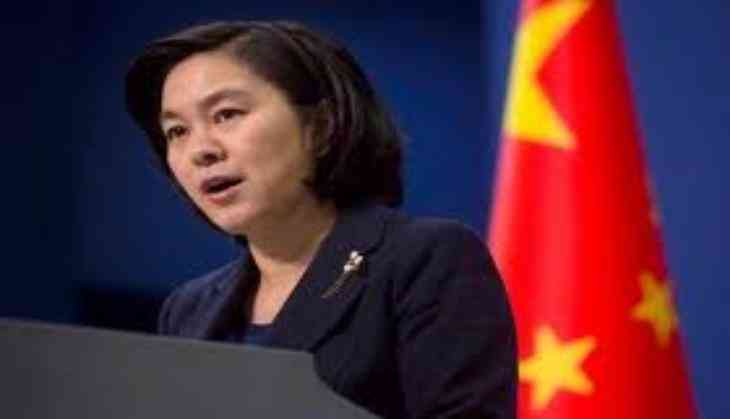 Chinese Foreign Ministry spokesperson Hua Chunying
China has termed the annual U.S. Defence Department report about Beijing's expanding global military presence as "irresponsible", and added that it remains justified in safeguarding its sovereignty and territorial integrity.
The Chinese defence ministry, in a statement, refuted the Pentagon's assessment of Chinese military influence, saying "China is not doing any military expansion and does not seek a sphere of influence."
Foreign ministry spokeswoman Hua Chunying said China "is firmly opposed" to certain aspects of the report.
"The report, regardless of facts, made irresponsible remarks on China's national defence construction, as well as justifiable activities to maintain territorial sovereignty and security. China is resolutely opposed to it, " Foreign Ministry spokeswoman Hua Chunying, as saying.
Declining to comment on "speculation" , Hua said the "friendly cooperation between China and Pakistan does not target any third party".
The US Department of Defense released its annual report to Congress on Tuesday regarding developments in the Chinese military in 2016. The Pentagon report said Beijing's actions in the South China Sea had caused regional concern over its long-term intentions.The 97-page report predicted that China is likely to establish additional military bases in countries with which it has long-standing friendly relationships, such as Pakistan, the People's Daily reported.
"We hope that the US will abandon its Cold War mentality and take an objective and rational look at China's military development," she said.
"As of late 2016, China was constructing 24 fighter-sized hangars, fixed-weapons positions, barracks, administration buildings and communication facilities" at three outposts in the Spratly Islands, the report said.
Hua said China firmly adheres to peaceful development while resolutely pursuing a defensive military policy, and is a staunch force in safeguarding peace and stability in the Asia-Pacific region and the world.
-ANI