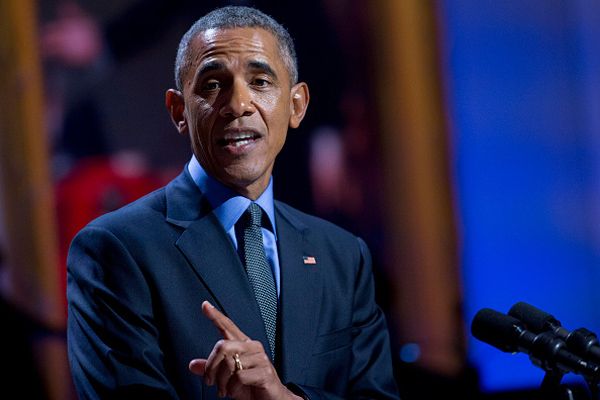 United States President Barack Obama on Sunday said that fighting the Islamic State of Iraq and Syria (ISIS) is a very realistic goal and expressed confidence about that target being achieved.
"Combatting ISIS is a realistic goal and we will pursue it," Obama told media on the sidelines of the ongoing ASEAN Summit in Kuala Lumpur, Malaysia.
He said, "I'm not afraid that ISIL would beat us because of their operations."
The President said that the US will be relentless against ISIS, and refused to accept terrorism as the 'new normal' even after the recent attacks in Paris and the subsequent hostage situation at a hotel in Mali.
"Being afraid of ISIS is buying into their fantasy that they are important. We'll fight them and we'll beat them. We won't change our culture and values because of them," Obama said talking about his strategy in Iraq and Syria to fight ISIS after the brutal Paris attack.
Earlier, the President had called the attack on the French capital as an 'attack on all of humanity' and swore his full assistance in bringing the terrorists to justice.
He had said that the killing of innocent people was based on 'twisted ideologies' and that America stands shoulder to shoulder with displaced people in need of assistance.
The US agreed to share intelligence with France in the aftermath of the attacks in Paris and urged other nations to contribute in the fight against ISIS.
-ANI