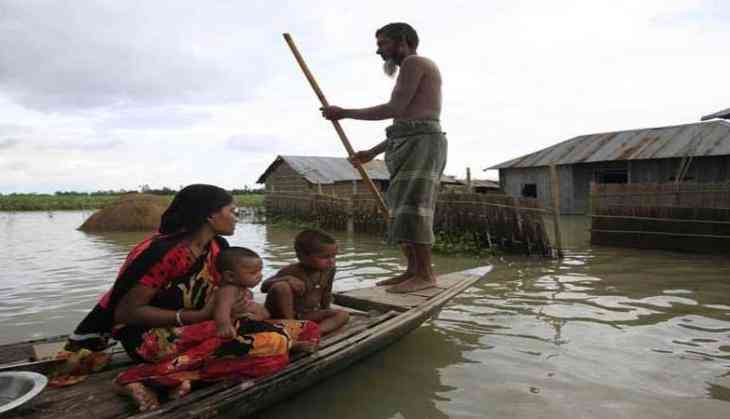 Incessant rainfall and water rushing in from the Himalayas have caused the water level in Bangladesh's 18 rivers to flow above the danger mark.
Water in Jamuna, Padma, Surma and Brahmaputra is expected to rise further as more rainfall is likely due to an active monsoon.
The Daily Star quoted Flood Forecasting and Warning Centre of Bangladesh as saying that the waters of Brahmaputra-Jamuna, is further expected to rise over the next 72 hours.
According to the report, the water of Ganges-Padma river will continue to rise for the next 72 hours and that of Surma-Kushiyara river will do the same over the next 24 hours.
The northern regions of Bangladesh are the most affected as they are already experiencing floods and the situation there has turned worst
No respite from rain is expected as the Met Office has predicted rainfall across the northern divisions along with central Bangladesh and Chittagong belt.
-ANI