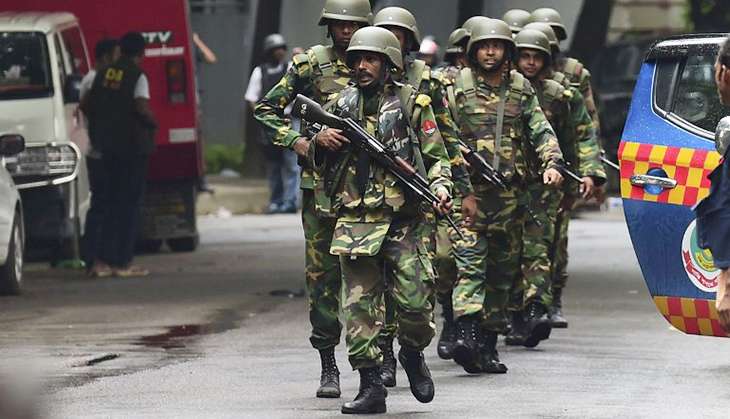 Bangladesh government officials have reportedly said that Bangladesh police misread a number of warnings on Social Media indicating possible attacks in Dhaka, Bangladesh.
Speaking about the siege in a Dhaka restaurant on 1 July, HT Imam, political advisor to Bangladesh Prime Minister Sheikh Hasina, told Reuters that the police assumed that major hotels and embassies would be targeted and thus were slow to act against what is being called as the country's deadliest attack.
"This was the first time in Bangladesh such a thing had taken place. Nobody was prepared for it. They did not realise the gravity of the situation initially," Imam told Reuters.
The police had reportedly shut down major hotels after warnings were posted on Twitter, including The Westin hotel, Dhaka, which was in a close proximity with the cafe which was struck.
Imam added that police officials had no clue that the attacks would take place where they actually did.
This comes a day after a Bangladeshi police official made a shocking revelation saying he might have killed a hostage mistakenly during the 11-hour siege in the Dhaka restaurant, as he thought that the latter was one of the terrorists.
The senior police official in Dhaka told Reuters that one of the six men killed by the police during the rescue operation was a pizza maker at the Holey Artisan restaurant.
At least 20 persons, including 13 hostages, were killed on 1 July in a gruesome terror attack at Holey Artisan restaurant in Dhaka's diplomatic Gulshan area.
In another attack six days after the seige in the Dhaka restaurant, two people were killed and nine injured in a bomb blast in Bangladesh's Kishoreganj area on 7 July. The blast took place at the entrance of Bangladesh's largest Eid congregation outside the Sholkia mosque Idgah, where about 2,00,000 worshippers had gathered.