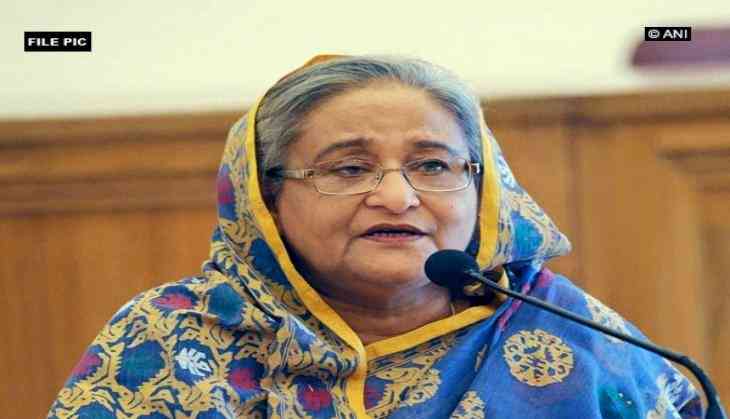 Bangladesh Prime Minister Sheikh Hasina has emerged as the 30th most powerful woman, according to the Forbes' list of 100 most powerful women in the world this year.
The Bangladeshi PM climbed from the 36th spot since last year, evidently owing to the country's acceptance of around 620,000 Rohingya refugees from Myanmar's crisis-torn north Rakhine state.
According to Dhaka Tribune, Forbes termed the 70-year-old the "lady of Dhaka", saying she has promised aid to the Rohingya refugees in stark contrast to Aung San Suu Kyi of Myanmar and allocated 2,000 acres of land to provide them shelter.
Haseena has been serving as the prime minister of Bangladesh for the third term.
Meanwhile, German Chancellor Angela Merkel topped the list for a seventh consecutive time and 12 times in total.
The second spot was bagged by British Prime Minister Theresa May.
A major drop was seen in the ranking of former US secretary of state Hillary Clinton, who got pushed down from last year's second spot to 65th this year, as Clinton lost the 2016 US presidential election to Donald Trump.
This year, 23 women debuted in the list, which Forbes said is a record for its Power Women list.
The youngest powerful woman on the list is 27-year-old musician Taylor Swift at the 85th spot, while the oldest is Britain's 91-year-old Queen Elizabeth II at the 26th spot.
-ANI