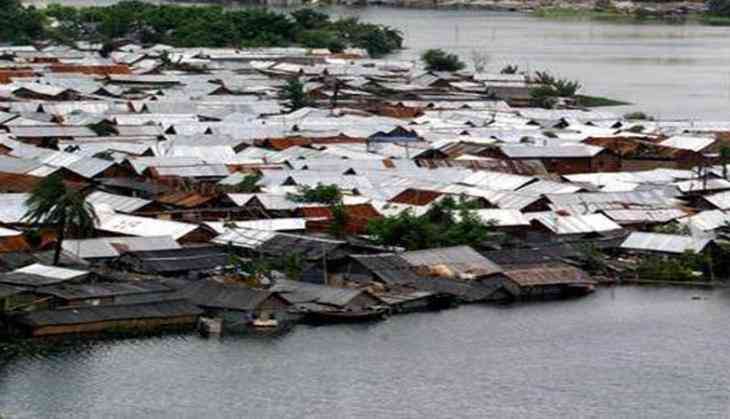 Flood victims in Bangladesh's Moulvibazar may be forced to starve as they are yet to receive relief materials after flash floods in April have destroyed embankments and roads, leaving more than 100,000 people marooned without sufficient food and drinking water. Meanwhile, the floods show no sign of improvement Monu River continues to flow 90 cm above the danger level.
More than 1,400 hectares of Boro paddy fields in the district has been destroyed during the floods and hundreds of thousands of families have been badly affected.
Many victims from Kamalganj, Rajnagar and Kulaura upazilas have taken refuge in educational institutions and embankments that are still intact. They are yet to receive relief materials.
Moulvibazar district administration has said that 40 tonnes of rice and Tk115,000 have been allocated for seven upazilas on 5 June's afternoon.
In Rajnagar, 50 villages were flooded in two unions after the dyke on the Monu River was breached at four points. At least 30,000 villagers have been marooned in Kamarchak and Tengra unions.
More than 20,000 residents of his union had been affected directly, Dhaka Tribune quoted Kamarchak union's Chairman Najmul Haq, as saying.
Hundreds of families took refuge in unused buildings, schools or moved to their relatives' houses after their villages were inundated on early 5 June's night.
Rajnagar Upazila Nirbahi Officer Mohammad Shariful Islam said relief would be distributed on 6 June.
-ANI