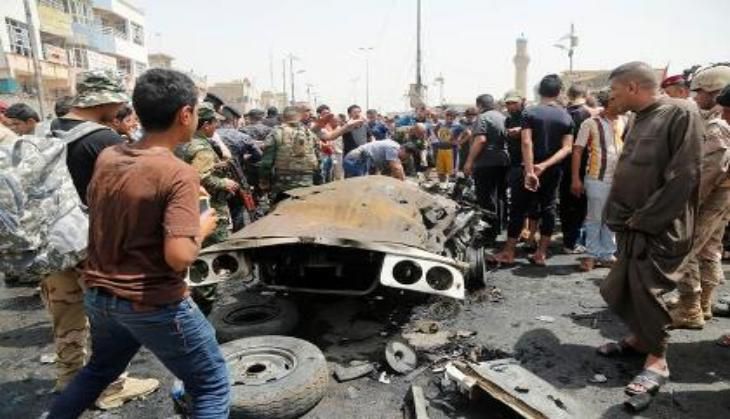 Ramzan celebrations in Baghdad took a dismal turn on 2 July as twin bombings tore up the capital city of Iraq, killing about 125 people and leaving nearly 200 wounded.
In the wake of the worst IS attack of the year, the Iraqi government has declared a three day national mourning for the victims of the bombings.
The central district of Karrada, where locals flocked to eat out and shop after breaking their fast, plummeted into chaos as a truck packed with explosives blew up in the midst of the busy streets.
The Islamic State released a statement, claiming responsibility for the attack, which they termed a suicide bombing.
The death toll quickly rose, as bodies were recovered from under the rubble, and people succumbed to their injuries. Photos and videos of the area also reveal severely damaged buildings and gutted vehicles.
A second attack tore through a marketplace in Al-Shaab around midnight, adding to the death toll. Two deaths have been reported from the roadside explosive device that went off in the area.
The Baghdad attacks come just over a week after Iraqi forces declared the city of Fallujah "fully liberated" from the IS. Over the past year, Iraqi forces have racked up territorial gains against the IS, retaking the city of Ramadi and the towns of Hit and Rutba, all in Iraq's vast Anbar province west of Baghdad.
Despite the government's battlefield victories, the IS has repeatedly shown it remains capable of launching attacks far from the front-lines.
--with PTI inputs