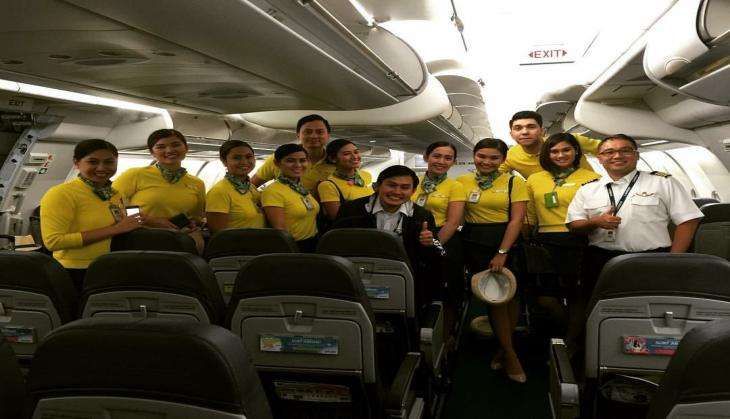 On 14 August, a woman passenger onboard Cebu Pacific Air flight, which was en route Manila after taking off from Dubai, gave birth inside the aircraft. And the baby, now named Haven, has earned herself a million air mile points.
The birth took place 30,000 feet up in the air forcing the flight to divert to Hyderabad and land anticipating complications as the baby was not due till October. The woman went into labour five hours into the journey and was crowning already. The flight crew immediately helped the woman along with two passengers who were trained nurses.
Describing the whole ordeal, one of the passenger Berberabe Umanda wrote on Facebook.
"For once in my life I saw flight attendants, who are meant to always maintain their poise and composure, panic ever so slightly. Flight attendants started calling for medical assistance, and luckily, there were two nurses among the passengers. She was already crowning, so she was brought to the more spacious area in front of the plane."
"There were two other babies with us in the front row and one of the passengers had a suitcase full of infant clothes and necessities, which could not have come at a better time," Umanda wrote.
After the mother was helped with the birth, she returned to her seat with her baby girl in her arms.
In 2009, AirAsia gave free flights for life to the baby of Liew Siaw Hsia, born while flying from Penang to Kuching in Malaysian Borneo.
But Haven will not be picking up an additional passport despite her highly unusual birthplace. The UN Convention on International Civil Aviation states that a baby born on an aircraft will take the citizenship of the airline, which in this case was Filipino.