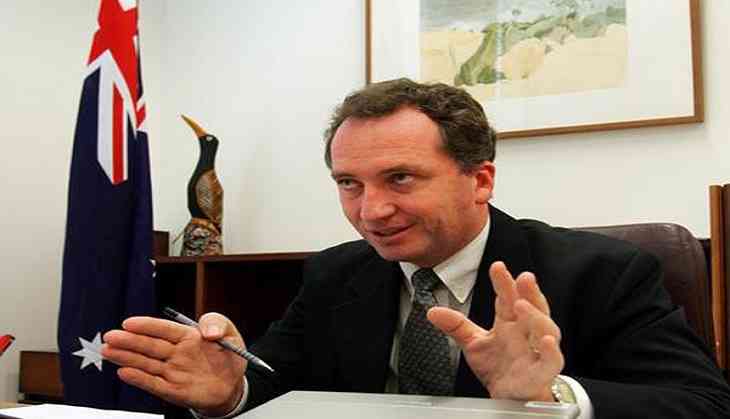 Australia's High Court on 26 October ruled Deputy Prime Minister Barnaby Joyce and
four other politicians ineligible from sitting in the parliament over dual citizenship.
Australia's constitution prohibits dual citizens from being elected.
His removal sparks a by-election and puts Prime Minister Malcolm Turnbull's one-seat parliamentary majority at risk, reported CNN.
Speaking after the decision, Joyce said he had "no reason to believe that ... I was a citizen of any other country than Australia".
"It's a pretty simple story, we're off to a by-election (and) I put myself forward to the people of New England as a candidate," he added.
Joyce was the only one from the lower house among several law makers to be removed from the parliament.
He said the decision was "tough" but he was not totally surprised by it and would not "cry into his beer", the report said.
Joyce has been deputy prime minister since February 2016 when he was elected head of the National party, the junior partner in
Australia's governing coalition.
The deputy prime minister renounced his New Zealand citizenship in August and potentially threw his position in parliament into
jeopardy.
-ANI