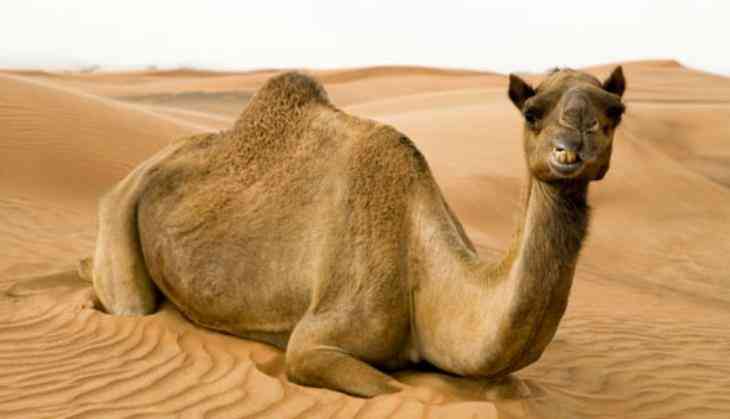 Approximately 10,000 camels are put at risk of being shot dead in a drought devastated territory of Australia, following grumbles that the parched animals are posing a threat to the local residents as they wretchedly hunt for water.
Aboriginal administrators in a distant northwest of South Australia gave the nod to thin out the population of the animal, which is due to start on Wednesday and is anticipated to go on for five days.
The area's local government, Anangu Pitjantjatjara Yankunytjatjara (APY), stated in a memo shared on Facebook "extremely large groups of camels and other feral animals in and around communities" are "putting pressure on the remote Aboriginal communities" as they look for water.
"With the current ongoing dry conditions the large camel congregations threatening the APY communities and infrastructure, camel control is needed," the note added.
The slaughter will witness non-amateur shooters terminate thousands of camels, with CNN associated Seven News notifying that 10,000 are at serious and immediate danger.
Like most of the nation, South Australia has been blistering under extremely high temperatures for several weeks.
Albeit not as seriously struck as neighbouring New South Wales, the state has put up with the bushfires tearing through the country, covering cities in smoke and annihilating indigene fauna populations.
Marita Baker, an APY board member, stated The Australian newspaper that her community had been besieged by the animals as they scour around for water.
"We have been stuck in stinking hot and uncomfortable conditions, feeling unwell, because the camels are coming in and knocking down fences, getting in around the houses and trying to get to water through air conditioners,'' she told the newspaper.
The APY region is in a very remote area of South Australai and is thinly occupied. Only about 2,300 people reside in the region, which is around the size of the US state of Kentucky.
There are presumed to be as much as 1 million camels in Australia and the nation's camel population is swelling swiftly.
Camels are not only the species undergoing in heat waves and bushfires.
A large number of animals have been found despairingly approaching humans for something to drink, and last month a clip of a Koala drinking from a cyclist's water bottle went viral.
In another harrowing, video shared on Twitter, a man drives into the fire wrecked area of Batlow in New South Wales, filming both sides of the road littered with the charred remains of animals.
It is reckoned that hundreds of millions of animals have been killed by the bushfire.
Also Read: Australia Bushfires: Police charges at least 24 people for intentionally starting wildfire
Also Read: Australia Bushfires: These heartbreaking videos depict how bad things are in the region