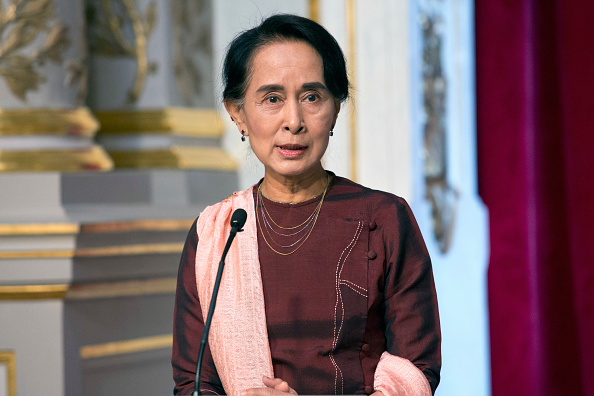 After months of meetings, Aung San Suu Kyi dropped out of the Myanmar presidential elections on 10 March. Her party nominated one of her most loyal aides to rule the formerly junta-run nation as her proxy.
Suu Kyi has vowed to rule above the president, despite being barred from top office by the army-scripted constitution, as she strives to fulfil the huge mandate delivered by millions of voters in her National League for Democracy's landslide election victory in November.
Many in Myanmar had clung to faint hopes that the 70-year-old democracy campaigner could still be named president. However, months of talks with the powerful military has failed to remove the legal obstacles in her way.
Proxy candidates
At a parliamentary session in Naypyidaw, Htin Kyaw, 69-year-old economics graduate who helps run Suu Kyi's charitable foundation and once acted as her driver, was named as one of the party's two presidential candidates. Htin Kyaw's official confirmation may take days.
His nomination was warmly received by observers and comes after months of fevered speculation, AFP reported.
"This is an important step in implementing the desires and expectations of voters who enthusiastically supported the NLD," Suu Kyi said in a statement published on her party website early on Thursday morning.
The NLD also nominated ethnic Chin MP Henry Van Theu, a law graduate, as a presidential candidate from the upper house. He is expected to become vice president.
Three candidates will be put to a vote of the combined houses. One each from the upper house, lower house and from the military's parliamentary bloc, which represents a quarter of the legislature.
A final vote of the combined houses, in which the NLD has a majority, will then determine which will become the president, leaving the other two as vice presidents.
Suu Kyi has promised to create a government of national reconciliation and the cabinet is expected to contain figures from across the political spectrum.
- With agency inputs