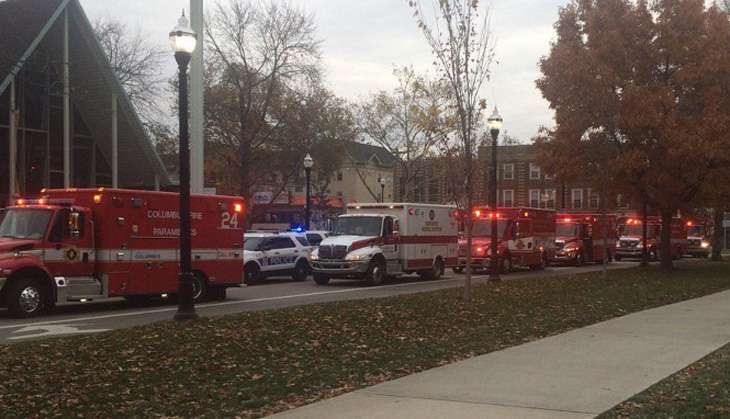 One person, who is being deemed to be a probable suspect, has reportedly died after a campus shooting incident that broke out at the Ohio State University on 28 November.
At least seven people have been reported to have been injured in the attack, which took place at 10:00 am local time, near Watts Hall, the college's materials science and engineering building.
According to a BBC report, the Columbus Fire Department has stated that two of the seven casualties were stable, but the conditions of five others are unclear.
The Lantern | AFP
With a strength of about 60,000 students, the Columbus-based university is one of the largest in the nation, and securing the campus has proven to be a challenge in the aftermath of the attack.
Hours after the shooting broke out, police have now declared the scene "secure", and have lifted the shelter-in-place order that had been imposed.
UPDATE 1/2 : Shelter in Place lifted. Scene is now secure. ALL classes are canceled on Columbus campus for the remainder of the day.

— OSU Emergency Mngmnt (@OSU_EMFP) November 28, 2016
Ohio State University had earlier sent out a tweet to students warning them to "Run Hide Fight", after which the campus was put on lockdown to bring the active-shooter situation under control.
Buckeye Alert: Active Shooter on campus. Run Hide Fight. Watts Hall. 19th and College.

— OSU Emergency Mngmnt (@OSU_EMFP) November 28, 2016
In a tweet, the Columbus Police informed that they had sent a SWAT team, dog units, negotiators and a helicopter to the scene.