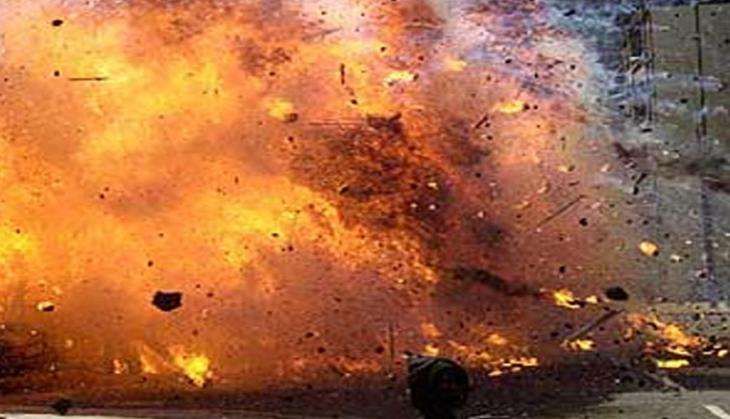 A Somali police officer on 2 January said a suicide bomber detonated an explosives-laden vehicle at a security checkpoint near Mogadishu's international airport, killing at least three people.
Capt. Mohamed Hussein said the bomb detonated as security forces were searching cars at the checkpoint, a few hundred metres from the main base of the African Union peacekeeping mission.
The checkpoint is close to United Nations offices and the Peace Hotel, which is often frequented by foreigners and officials. The powerful blast blew roofs off nearby buildings.
A second blast and heavy gunfire was heard at the checkpoint after the attack, but there were no immediate details.
The al-Qaeda-linked Islamic extremist group al-Shabab, which often carries out such attacks, quickly claimed responsibility for the attack through its radio arm, Andalus.
Despite being ousted from most of its key strongholds across large parts of south and central Somalia, the homegrown group continues to wage deadly attacks across the country.
Somalia's capital has seen frequent bomb attacks at hotels and military checkpoints. In July, two al-Shabab suicide bombers detonated explosives-laden cars outside the office of the UN's mine-clearing agency and an army checkpoint near the African Union's main base, killing 13.
The assaults have threatened this Horn of Africa nation's attempts to rebuild from decades of chaos. The country's presidential election, a key step toward recovery, already has been delayed multiple times because of security and other concerns.
--PTI