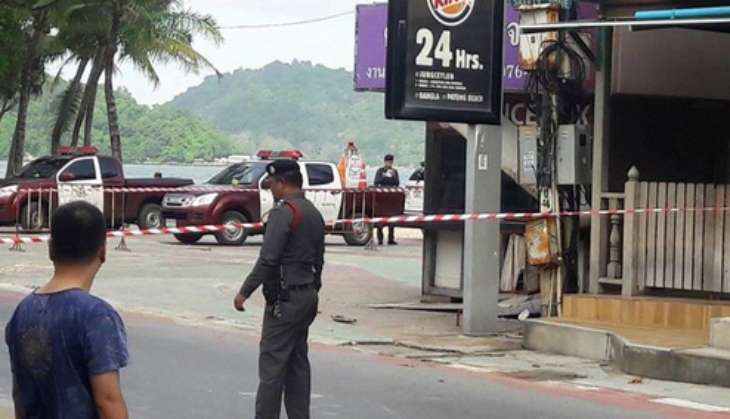 Thailand was reportedly rocked by a series of blasts in the resort town of Hua Hin and southern provinces on 11 and 12 August. At least three people were killed and several injured in the blasts, which are suspected to be coordinated attacks on tourist spots.
The attacks come even as the country celebrates a long weekend for Queen Sirikit's 84th birthday - which Thailand marks as 'Mother's Day'.
The exact number of blasts is unclear, with some reports pegging it to be as high as nine.
Hua Hin
Hua Hin was rocked by twin blasts, at least twenty minutes apart, on 11 August. While no casualties were reported in the first blast, one person was killed and at least 19 injured in an explosion in the second explosion.
Two explosions were heard early on 12 August.
Surat Thani
One person was killed and several injured at a blast near Surat Thani police station at 8am on 12 August. Surat Thani also reported a second blast a few minutes later.
Trang
One man was killed and at least five people were injured when a bomb went off at a market in the Trang province on 11 August.
Patong
There were also reports of a twin blast in Patong.
"We have to help calm people down so that they will not become panicked and that they will remain good hosts to foreign tourists," the Sydney Morning Herald quoted Prime Minister Prayut Chan-o-cha as saying. The Thai PM has ordered a speedy investigation into the blasts, Xinhua reported.
@MarkCollyerReal we are helping the injured in #HuaHin in #Thailand pic.twitter.com/pg3Hcph3Bk

— MikeC (@mikethecraigy) August 11, 2016
9:20am Explosions at two locations earlier this morning at Patong, Phuket. No details (Via @fm91trafficpro) pic.twitter.com/rpzzsV7oH3

— Richard Barrow (@RichardBarrow) August 12, 2016
Bomb explosion in Surat Thani came just after the national anthem. 1 dead & 3 injured (Via @fm91trafficpro) pic.twitter.com/t5cjz1x4IV

— Richard Barrow (@RichardBarrow) August 12, 2016