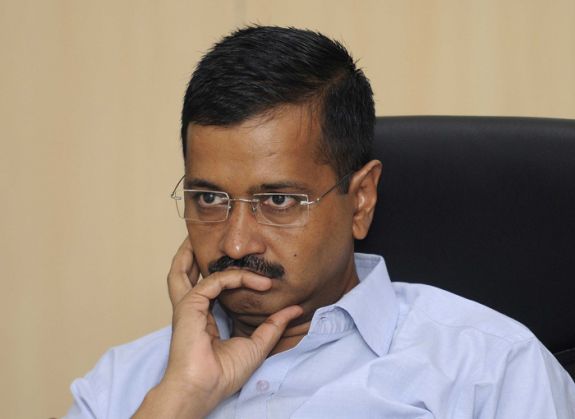 Delhi Chief Minister Arvind Kejriwal is the only Indian to feature on Fortune magazine's third annual list of the world's 50 greatest leaders. Amazon CEO, Jeff Bezos, tops the list of the 'World's 50 Greatest Leaders', which features men and women from across the globe from the fields of business, government, philanthropy and the arts who are "transforming the world and inspiring others to do the same."
The 47-year-old Aam Aadmi Party chief is at the 42nd spot on the list. Fortune credits Kejriwal for his efforts to curb pollution in New Delhi through his Odd-Even scheme. The article reads:
"When Kejriwal unveiled a blueprint to tackle the smog in New Delhi -- called the world's most polluted city by the World Health Organization -- many were sceptical. A key component: an 'odd-even' pilot project in which vehicles were allowed on the roads only on alternate days.
"The uplifting result of the pilot this January: roads were less clogged, hourly particulate air pollution concentrations dropped by 13 per cent, and citizens could breathe deep".
South Carolina's Indian-American Governor Nikki Haley is also on the list at 17th while another Indian- American Resham Saujani is at the 20th spot.
-- PTI