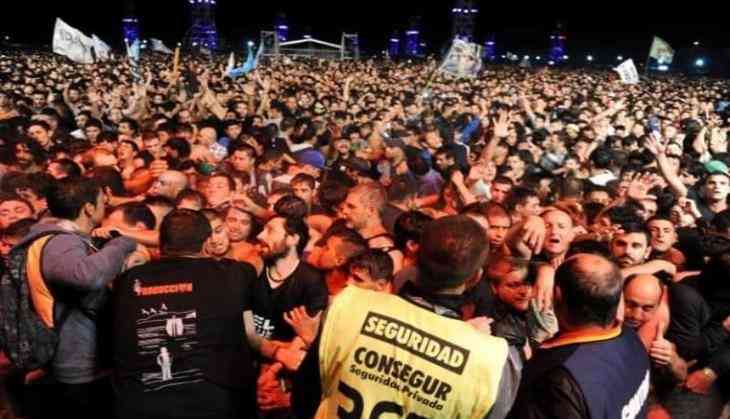 At least two people were killed and a dozen injured, when spectators rushed to the stage at an over-packed outdoor rock concert in eastern Argentina.
As many as 2,50,000 people attended the open air concert featuring the popular singer Indio Solari and his band in the town of Olavarria, a suburb of Buenos Aires, as reported by the local media.
Witnesses said crowds thronged the concert stage at the event in Olavarria, a town of some 90,000 - roughly one-third as many people as the number of concertgoers - which led to the deaths and injuries.
Olavarria Mayor Ezequiel Galli said officials had been expecting 160,000 to 170,000 for the concert by Indio Solari, but far more showed up. Solari is wildly popular in Argentina and gives few concerts.
"The situation got out of hand. That many people really weren't expected," Galli told a news conference.
--ANI