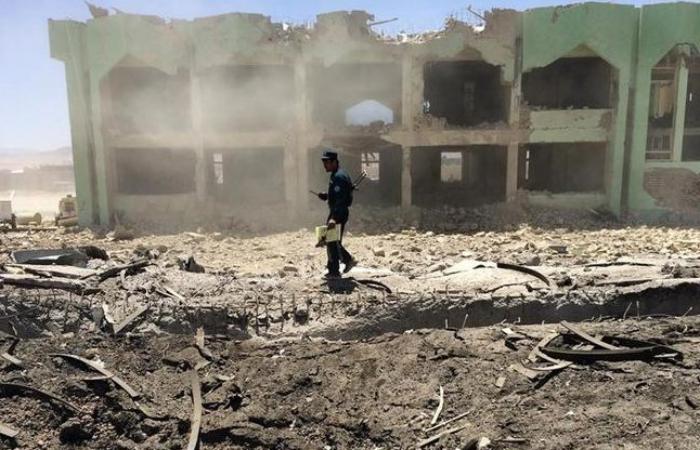 Gunshots and an explosion rocked an area near the Indian Consulate in Jalalabad, Afghanistan, in what officials are calling a suicide attack. The suicide bomber reportedly joined a queue of visa seekers to Pakistan before blowing himself up. According to reports, four terrorists were involved in the attack. One terrorist and four policemen were reported killed.
The attack occurred 200 metres from the Consulate, an area populated by many foreign missions. Although it is unclear whether the target was the Indian Consulate, it would be the third such siege on an Indian mission in Afghanistan in the last 10 days, if such is the case. All Indians are reportedly safe, but firing is still on.
The Indian Consulate in Mazar-i-Sharif was attacked on 3 January. Wednesday's blast is the third attack on the Indian mission in Afghanistan this year.
"We saw with our own eyes and I can say 99 per cent that those attackers were from Pakistani military and used special tactics while conducting their operation," Sadat was quoted as saying by Tolo News.
The latest attack comes off the heels of the Pathankot siege on 2 January, where six terrorists crossed the border from Pakistan and opened fire inside an Indian Air Force base, killing seven security personnel.