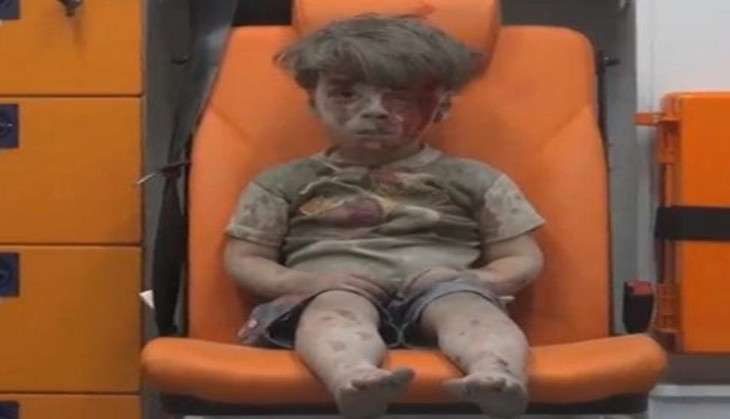 A few days after the haunting photo of a bloodied 5-year-old Syrian boy went viral, it has now been reported that the child's elder brother has died.
Ali Daqnees, the 11-year-old brother of Omar Daqnees, succumbed to his injuries on 20 August, days after his family was struck by an airstrike in Aleppo.
According to a Reuters report, Ali died due to excessive internal bleeding and organ damage.
His mother and sister, who were also severely injured in the airstrike that took place on 17 August are reportedly still undergoing treatment in the hospital.
Syrian opposition activists released a haunting footage showing 5-year-old Omran rescued from the rubble in the aftermath of a devastating air strike.
The image of the shocked boy, sitting in an orange chair inside an ambulance covered in dust and with blood on his face, encapsulated the horrors inflicted on the war-ravaged northern city and was being widely shared on social media.
The strike occurred during the sunset call to prayer, around 7.20 p.m on 17 August. Omran was rescued along with his three siblings, ages 1, 6, and 11, and his mother and father from the rubble of their partially destroyed apartment building.
In the video posted by the Aleppo Media Centre, a man is seen plucking the boy away from a chaotic nighttime scene and carrying him inside the ambulance, looking dazed and flat-eyed.
The boy then runs his hand over his blood-covered face, looks at his hands and wipes them on the ambulance chair.
Watch the video of the rescue here: