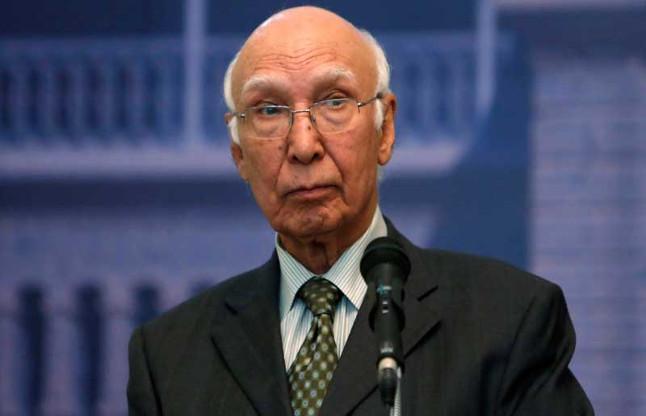 Even as SAARC Council of Ministers are slated to meet on 17 March in Nepal, Pakistan has invited Hurriyat (M) chairman Mirwaiz Umar Farooq to attend a function organised to commemorate 'Pakistan Day' at the Pakistan High Commission here on 23 March.
A Hurriyat statement said, "Umar Farooq will lead a delegation of dozens of leaders to the Pakistan High Commission following an invitation for a function on 'Pakistan Day'."
"Besides Mirwaiz, we have received invitations for 35 leaders, including 20 from the Hurriyat and rest from the Awami Action Committee (AAC)," said media advisor to Mirwaiz, advocate Shahid-ul-Islam.
Earlier, Adviser to the Pakistan Prime Minister on Foreign Affairs, Sartaj Aziz had called off his visit to India after New Delhi protested the scheduled meeting between Aziz and Hurriyat leaders.
Reacting to India's stand, Islamabad had said Pakistani leaders had met Hurriyat leaders whenever they visited India in the last 20 years, and it would be "inappropriate" for India to "impose the condition". India's determination to not allow the separatists to be a party to the engagement was reflected in the detention of separatist leaders Shabir Shah and Bilal Lone, among others, in the Capital.
Meanwhile, in response to media queries, the spokesperson said that Sartaj Aziz will meet foreign ministers of SAARC countries on the sidelines of the SAARC Council of Ministers' meeting on 17 March in Nepal, to extend PM Nawaz Sharif's formal invitation to their respective Heads of State/Heads of Government for the 19th SAARC Summit, hosted by Pakistan in Islamabad this year.
-ANI