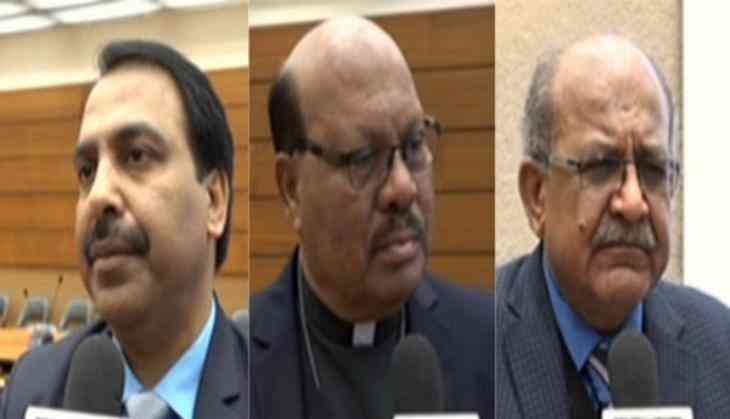 Activists have raised concerns over the persecution of Christians in Pakistan saying the minority is facing social and economic deprivation in the country.
"Pakistani Christians are not equal even under the law so therefore the persecution starts right there as far as the law is concerned. There is social discrimination, job discrimination, social violence and the law enforcement agencies cannot save them because generally it becomes a very Islamic question," Javaid Rahim Baksh, a Christian activist from Pakistan based in Canada, told ANI.
Baksh added that they are trying to bring the issue of persecution of Christians on international forums such as the United Nations so that the global leaders can come to their aid.
"If the issue of persecution of Christians is raised, (on international platform) may be there can be some negotiation with Pakistan. It would help the Christians be looked after, be legally protected which they can be if the law wants to do that. If they are declared persecuted the international community can come to their aid," he said.
Another human rights activist from Pakistan, Naveed Walter, told ANI that minorities in Pakistan were particularly facing hardship and exploitation because of the strict blasphemy laws in the country.
"Christians and other minorities in Pakistan are particularly suffering because of the blasphemy law in the country. If someone even as a personal conflict or business or social conflict, he can easily target the other person under the blasphemy law and often the accused under the law are sentenced to death or assassinated," said Walter.
He added that other ways in which Christians face persecution in Pakistan is through forced conversions, forced marriages and abduction.
"We have endlessly highlighted this question that why only girl aged 12-25 from minorities are converted. This is because they are abducted and converted forcefully. Even the courts there are under the pressure of religious clerics. Even in the Pakistan Constitution there are many articles that discriminate against minorities," he added.
Activist James Luke echoed similar concerns over the misuse and expoitation of the blasphemy law in the country.
"The blasphemy law which should otherwise be applied to all equally is being exploited and used for personal revenge. And even if the court lets people accused of blasphemy walk free, they are killed by extremists. There is an example in Punjab governor Salman Taseer case who only spoke in support of Asia Bibi and was killed," said Luke.
-ANI