Gae Leanza
| Updated on: 13 February 2017, 4:14 IST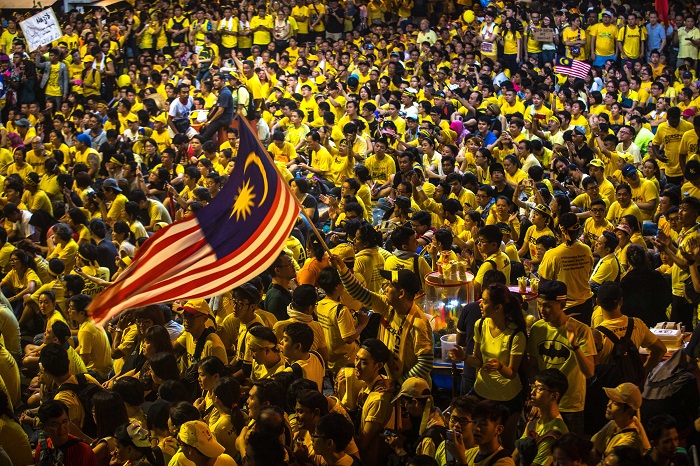 If you're a corrupt minister, politician, or president, this probably wasn't your week. In the past seven days, hundreds of thousands across the world have taken to the streets to demand a better future. What's more, they've been successful.
From Central America to Southeast Asia, here's a rundown on movements where people-power is making real progress:
1. Guatemala President resigns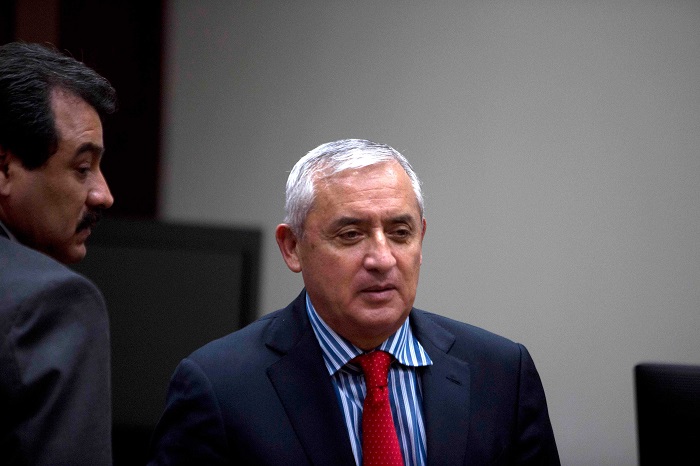 You might know Guatemala's President Otto Perez Molina for his call to legalize marijuana in 2013. What you might not know is that in the last year alone he took in $3.7 million in bribes, $300,000 per week (about half went directly to the president and vice-president).
The extent of Perez Molina's involvement in the kickback scheme, La Linea ("The Line"), was uncovered in April. Since then, Guatemalans have poured into Guatemala City's central square to demand Perez Molina's resignation.
On Wednesday, the ex-president surrendered his title and left the National Palace; by Friday, he had been tried, found guilty, and spent a night in jail.
What's Next? For a country rocked by a turbulent history, this was one of the first times a major politician had escaped impunity for their crimes. Some have labeled recent events the start of a "Central American Spring." Whether or not this is the case remains to be seen, but until then, fresh elections in Guatemala are to be held - on 6 September.
Read More: "Corruption Charges Turn Guatemala Upside Down"
2. Beirut activists slam Environment Minister
When Beirut's main landfill was closed in July, heaps of rubbish began pilling up in the Lebanese capital.
In Late August, in response to the waste management crisis and political paralysis, dozens of civil society groups (called the "You Stink" campaign) launched protests to impeach Lebanon's Environment Minister, Mohammed Al-Mashnouk.
On 1 September, "You Stink" demonstrators held a sit-in Al-Mashnouk's ministry. They occupied the offices until they were expelled by security forces wielding rubber bullets, water canons, and tear gas canisters.
Read More: "Meet Beirut's Banksy"
The protesters represent a broad-based, non-sectarian coalition. Most are young, tech-savvy, and adhere to non-violent protest tactics. They are also deeply frustrated with the country's leadership, which they see as nepotistic and inept.
What's Next? Lebanon has been without a prime minister for one year. The next elections are scheduled for 2017. In the meantime, trash piles are still building in Beirut. And - if Al-Mashnouk and his ruling class allies don't act soon - it looks like they might be the ones in the garbage dump (of history)!
3. Malaysians want Prime Minister out
From 29 to 30 August, for thirty-four hours, nonstop, over 2,00,000 Malaysians in yellow shirts crowded the avenues of Kuala Lumpur. They called for the Malaysia's Prime Minister, Najib Razak, to step down amid corruption allegations.
A group named Bersih (which means "clean," in Malay) spearheaded the protests. Though police did not respond with force, the government declared the marches "illegal" and blocked the official website of Bersih.
Opposition to Najib has steadily mounted after it was revealed in July that he received $700 million from an unknown source. Razak claims he received the funds from a Middle East donor.
It is strongly suspected, however, the payment was siphoned out of the state-owned development company 1MDB, which is currently indebted by $11 billion (Najib also sits on the organization's advisory board).
3 September: This Wednesday, Kuala Lumpur just happened to host a two-day international anti-corruption summit. Najib was scheduled to deliver the keynote address. If that isn't ironic.
Read More: "Scandal-Hit Malaysian PM Drops Speech at Anti-corruption Conference"
What's Next? Najib recently commented that Malaysians should only exercise "people's power" at polls (i.e., during elections once every five years) - I think Bersih would beg to differ.
Of course, news of the country's turmoil has not received nearly as much coverage as once-missing flight MH370, the debris of which were confirmed with "certainty" to have washed ashore on Reunion Island.