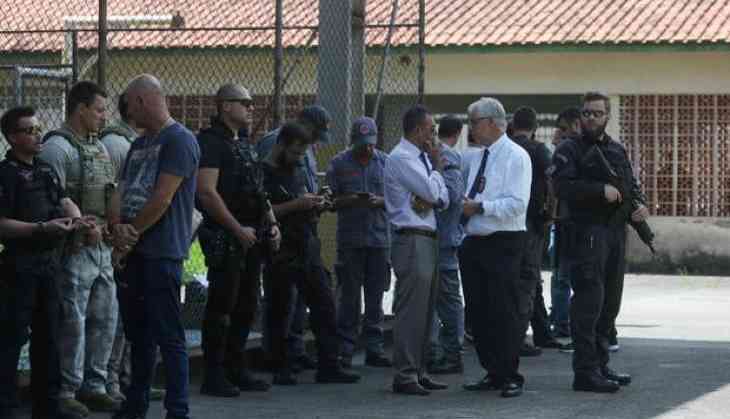 At least eight people were killed after two armed men wearing hoods fired indiscriminately in a school near Sao Paulo on Wednesday.
The gunmen entered the State School Raul Brasil in Suzano town, situated 70 km east of Sao Paulo and opened fire at students and staff members, according to the Sao Paulo government, CNN reported.
Over 10 people sustained injuries in the attack, according to local media. Police said that the two shooters killed themselves.
The Sao Paulo government informed that six students and two school officials died in the shooting. While six of the victims were shot dead, two others succumbed to their injuries at a hospital, police said.
Officials said that the age of the school students ranged from 11 to 18.
Police said that the gunmen arrived at the school during the lunch session where they first shot an education coordinator and a supervisor before opening fire on students in the schoolyard.
Before entering the school premises, the attackers shot a man who was working at a car wash shop. The man has been hospitalised and is undergoing surgery, police added.
Three-Day mourning has been declared, according to Sao Paulo Governor Joao Doria.
-ANI